Under the Patronage of the Minister of Information and Communication Technology, and Minister of Public Sector Development Majd Shweikeh, Dell EMC hosted an event focused on digital transfomation in Amman, Jordan.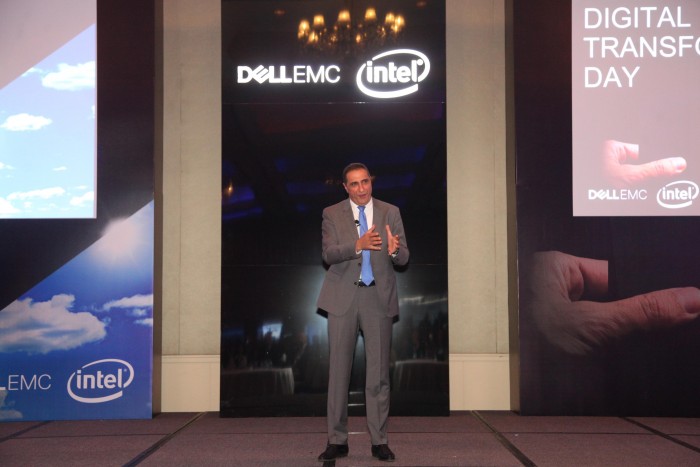 Titled 'Let the Transformation Begin,' the one-day event looked into the power of Dell EMC's united capabilities in the fastest growing areas of technology to help organisations in Jordan stay ahead in an ever competitive digital economy.
Dell EMC focused on detailing the adoption of new and advanced technologies to modernise IT can help develop and drive an innovation-based economy characterised by economic diversification and entrepreneurship to enable Jordan's national aspirations
The company also highlighted how the newly-combined company is built to provide organisations the essential infrastructure to achieve their digital future, capitalise on digital-age opportunities and protect their most important asset, information.
With business sustainability in the next industrial revolution depending on a solid digital strategy, a new study commissioned by Dell EMC, titled ESG 2017 IT Transformation Maturity Curve, highlighted the critical role that IT transformation plays in the journey to remain competitive and become a successful digital business.
During the event, Minister of ICT, Majd Shweikeh said, "The holding of this important conference in Jordan reflects the Kingdom's success in the global digital arena and its ever-increasing attraction as a regional hub for digital innovation. Jordan recognises the importance of the ICT sector as a key driver of economic activity, and this conference's ability to showcase the latest digital innovations will support our strategy and transition to become a knowledge-based, digital economy."
Shweikeh continued, "We recognise the importance of both the public and private sector working closely together to fully exploit the potential of digitisation for the benefit of society at large.
In light of the above, Dell EMC executives at the event delivered key insights, led discussions and shared best practices to help organisations get an in-depth understanding of the technologies, mind-sets and delivery methods that will drive success in the new digital era.
Kamal Othman, general manager, LEVANT, Dell EMC, said, "Jordan is already witnessing a paradigm shift across industries as the Vision 2025 sweeps the business landscape with new opportunities. Today, it is essential for organisations, both large and small, to transform their approach towards IT and adopt new technologies to meet their performance demands and achieve a larger objective of sustainable economic growth. We at Dell EMC, with our most comprehensive portfolio of products and solutions uniquely capable to modernise, automate and transform IT, remain committed to enabling our customers and partners in Jordan to optimise their services, drive value and business relevance and take advantage of digital-age opportunities."