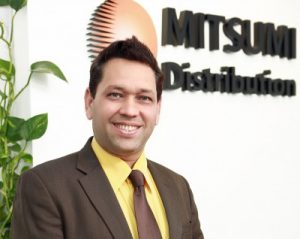 Mitsumi Distribution has been appointed by Dell EMC Middle East, as an Authorised Dell EMC Enterprise Distributor for the Africa region.
The distributor said that the move demonstrates the vendor's confidence in its ability to help grow the brand across the region.
Mitsumi has played an integral role in helping to grow the Dell business across the region, since the Dell Consumer, Commercial and SNP African distribution partnership first began in 2009.
As an authorised distributor, the firm will distribute Dell EMC storage products including all-flash arrays, hybrid storage platforms and networked-attached storage solutions in Angola, Burundi, Cape Verde, Comoros, Djibouti, Eritrea, Ethiopia, Ghana, Kenya, Liberia, Mayotte, Nigeria, Reunion, Rwanda, Seychelles, Somalia, South Sudan, Tanzania and Uganda. Other Dell EMC enterprise IT offerings include servers, converged infrastructure and cloud infrastructure products.
Nazih Moufarrej, managing director, Central and Eastern Africa region,  Dell EMC said, "Dell EMC is proud to sign this unique partnership agreement with Mitsumi. Dell EMC was focusing on progressing its technological corner in product growth to be able to encounter the needs of customers both at the descent and aloft ends of the market."
"Over the last two years, we have invested heavily in our team and business to ensure we have the correct skill sets in place to drive growth and capture the Middle East and Africa market share. We are also concentrating on developing our product distribution capability and reach. We look forward to working with Dell EMC and we are sure that this partnership will offer a wide product offering to all the enterprise partners based in Africa," said Mitesh Shah, managing director, Mitsumi Distribution.
According to Shah, Mitsumi has been successfully serving a broad network of partners for the past two decades.
Reseller partners across the distributor's entire African footprint will now have access to the Dell EMC portfolio, including an extensive range of flash storage, hybrid cloud, and advanced data centre solutions.