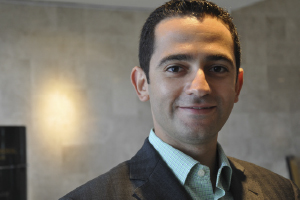 In what is being billed as the largest tech deal in history, Dell has acquired EMC for a record $67 billion last week. Under the terms of the deal, EMC shareholders will receive cash and shares in a VMware tracking stock, though the latter will continue to operate as an independent company.
"This will help Dell offer end-to-end solutions and bolster our strategy to be the only IT vendor with a full set of products from PC to data centre to cloud. We have a number of synergies with EMC, as they have diversified from the core storage business with the launch of  their Federation model. Even our products are complementary, and the only overlap is in the area of storage SAN," says Basil Ayass, Regional Marketing Director, Dell Middle East.
Dell has spent years making the leap from PC and small and medium business to a company with a full set of products for large enterprises. "This is where EMC deal with help us because they have an existing relationship with the top global 1000 companies, and Dell has been driving volumes on PC and servers side. EMC complements our go to market strategy," says Ayass.
Though Dell's competitors such as IBM and HP have retreated from the model of being a one-stop shop, Ayass says it can be good for customer on many levels. "We want to be a one-stop shop to customers for their infrastructure needs because they want to simplify the procurement process. If you have five different vendors in a single rack of your data centre, you are going to spend too much time on integration and support. Enterprises that can order it all from one company can make better deals too. However, we will continue to offer best-of-breed choices to our customers on the software layer through strategic alliances."
Though this deal gives Dell much bigger scale in the enterprise space,  it might also endanger the lucrative VCE partnership, in which EMC combines its storage equipment with VMware virtualisation and Cisco's computing and networking. "Once this deal goes through in the next 6-9 months, we will have to relook at this and see how we can work with them. But, for now, nothing has changed and VCE remains a competition," says Ayass.