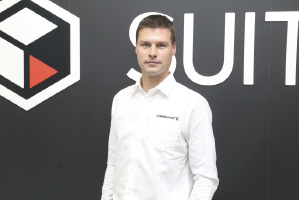 Data management company, Commvault has released the next generation of its solutions portfolio with new and beefed-up features.
"We have announced  the latest version today and what we want to with this latest version is to make sure that we stay relevant to customers in terms of data and information management. We want to expand our values and we will continue to add new functionalities and features to the newest release," says Michiel Van Der Crone, CTO of Commvault EMEA.
He says with the release of the new version, Commvault is moving away from the traditional approach to backup. "Over time, data management and backup have been seen as a kind of life insurance policy, and you only see its value when something bad happens. We want to move away from that mindset and move into a way where we can reduce the backup window and make sure people can restore in any point in time and have their data available. CIOs and IT departments have more business impact than they used to have, and they need to be able to add more value to business based on their infrastructure and data management environments. This is what we are striving to do.
"Another major enhancement in the latest release is that we have opened our platform to third party software vendors so that users can access the data in its original form even though it is managed by Commvault," adds Crone.
Commvault, which offers singular platform architecture for backup and data management, says it doesn't have any plans to offer point solution for specific use cases. "We want to be a platform that expands out in terms of functionality and coverage. In the new release, we have also made significant announcements to VM backup so that users can access their data in virtualised environments using interfaces geared towards particular users," says Crone.
He adds that Commvault, which has recently launched integrated appliances with hardware partners such as NetApp, has no plans to get into the hardware market. "We will continue to be a software company but we see that there is a need for pre-defined hardware that is certified by Commvault to be used in specific environments."