Computer maker Dell Technologies said on Friday it was considering a public offering of common stock or a combination with business software maker VMware, its publicly held subsidiary, Reuters reported.
Dell, the world's largest privately held technology company, is under pressure to boost profitability after its debt-laden acquisition of data storage provider EMC for $67 billion in 2016 failed to meet financial targets, hurt by intensifying price competition, according to Reuters.
Combining with VMware would provide access to VMWare's $11.6 billion in cash, helping Dell trim its $52.5 billion debt pile. Last month's U.S. tax reform made servicing that debt more expensive due to caps on deducting interest expense.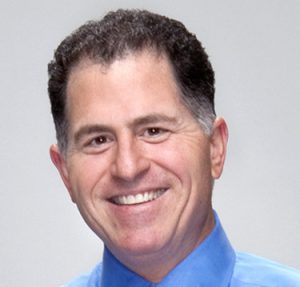 The combination would also make Dell a publicly listed company, offering a path for private equity firm Silver Lake to begin selling down its 18 percent stake if it chooses to. Silver Lake helped bankroll Dell CEO Michael Dell in taking the company private in 2013 in a $24.9 billion leveraged buyout.
A lockup provision prevents Dell from buying out the stake in VMware it does not already own until September. Any merger agreed before then would have to be structured as an acquisition of Dell by VMware: a so-called reverse merger.
"We view a reverse merger of Dell by its majority-owned subsidiary, VMware, as potentially the most beneficial alternative for Dell and Silver Lake," Wells Fargo Securities analysts wrote in a research note.
A combination of Dell and VMware would place them under the same management and help them co-ordinate strategy. Dell's hardware and VMWare's software offerings could potentially be marketed in one suite of products.
"As part of our ongoing multi-year strategic planning, Dell Technologies is evaluating a number of potential business opportunities," founder Michael Dell said in a blog post. "We do this from a position of strength, with a desire to grow Dell Technologies and its businesses even faster and thrive in the very dynamic IT marketplace."
Reuters reported on Thursday that Dell planned to announce a review of a possible reverse merger with VMware, as well as other options, including an IPO or asset sales. Sources told Reuters VMware was likely to form a special committee to consider a combination with Dell.