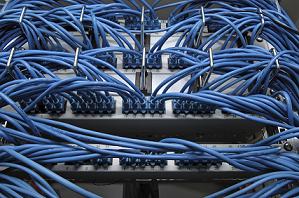 Even though standards bodies like the Open Networking Forum (ONF) are leading the effort to standardise software-defined networking, Dell has proposed an SDN working committee within the Object Management Group.
OMG is an international, not-for-profit computer industry standards consortium. OMG develops enterprise integration standards for software and a range of other technologies for a variety of industries.
The ONF is an organisation of users, vendors and services providers standardising SDNs around the OpenFlow open source protocol and API. The ONF was founded by Deutsche Telekom, Facebook, Google, Microsoft, Verizon and Yahoo.
SDNs are a way to make a network more programmable through software so that they can be reconfigured quickly and functionally extended more easily.
But even though Dell is a member of the ONF, its goals are apparently different.
"The networking industry needs clearly defined leadership in the SDN technology space, and Dell is taking an important step to coalesce a standard under OMG through an open, international, transparent standards process," the OMG press release states. "Dell will help define a standard that is meritocratic and open with the help of major vendors, end users, government agencies and research institutions."
A Dell spokesperson said the company will work with OMG on definition and ONF on implementation.
"OMG provides blueprints for people who want to build SDN in an open, meritocratic manner, so we are pleased to engage with this community," the spokesperson states in an email. "Importantly, OMG separates the architectural blueprint from the actual implementation, which ONF will do, without which would be akin to building a house without an architectural plan.
"Also, the OMG has a breadth of special interest groups from healthcare to telecommunications. We look forward to gaining traction with the proposed SDN working committee by including these end-user companies in the process for greater discussion of the community's needs as a whole."
OMG says it is not out to re-invent the SDN wheel.
"OMG is a quarter-century old, international, transparent and well-respected open standards organisation with strong relationships with both several dozen other standards organisations- and open-source development organisations like Eclipse Foundation, OpenStack Foundation and others," an OMG spokesperson says. "We do not compete with any of them; rather we focus on standards that build markets, based on implementations available either commercial or open-source. We intend to work closely with vendors, end-users and open-source organisations in the SDN space."
ONF was not immediately available for comment.