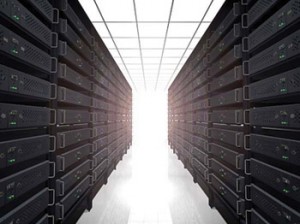 Dubai Electricity and Water Authority (DEWA) has selected Gulf Business Machines (GBM) to augment the utility company's server infrastructure. As part of the project, GBM installed state-of-the-art servers using IBM Power Systems in preparation for the launch of DEWA's Enterprise Resource Planning (ERP) system.
DEWA is implementing SAP, the global program for resource planning, which aims to measure, integrate and automate all the processes taking place within DEWA. This program will allow DEWA to provide better services to its customers, employees and partners. The new server infrastructure, which is built using UNIX servers, the latest from POWER7 processor-based systems, will assist DEWA in process automation while reducing energy consumption, downtime and operational costs.
HE Saeed Mohammed Al Tayer, MD and CEO, DEWA said, "As we move towards our vision of becoming a recognized world class utility company, the robustness of our IT infrastructure will play an important role in our ability to be customer-focused. We have been taking initiatives to introduce and develop an environment in order to achieve our vision. One of these initiatives is the implementation of SAP through which we aim to establish a model for outstanding services in public facilities. The upgrade will also enable us to be in line with the best global practices and significantly raise the efficiency and productivity of our staff."
Eng. Marwan Bin Haider, VP and CIO in DEWA also said, "We believe that this infrastructure upgrade will enable greater efficiencies while boosting reliability and scalability of our systems. Our decision of working with GBM is based on its track record and ability to provide world-class low cost solutions and services. SAP will allow DEWA to provide the best services to its customers, employees and business partners through enhanced integration of business processes."
"We are proud to have been selected by DEWA to work on this prestigious project. DEWA has long been a pioneer in using technology to boost its ability to be more customer focused and this project will go a long way in helping them achieve their goals," said Ashok Bhola, GM of the United Computer and Management Consultancy (UCMC), a Gulf Business Machines company. "With a combination of IBM's latest technologies and GBM's knowledge and expertise, we are confident of our ability to deliver tangible results."
IBM Power Systems provide technologies that form the foundation for enterprise infrastructure. With the servers and software, DEWA can manage rapid change, reduce business risk, and meet higher service levels – all in the most cost-effective manner. Significantly, the project will also see the Middle East's first deployment of the IBM XIV Storage System running SAP environment, which was selected with a backup solution due to its high availability and its ability to provide flawless continuity of services.