Data Hub Integrated Solutions LLC (MORO), a fully-owned subsidiary of Dubai Electricity and Water Authority (DEWA) has signed a memorandum of understanding (MoU) with Dell EMC.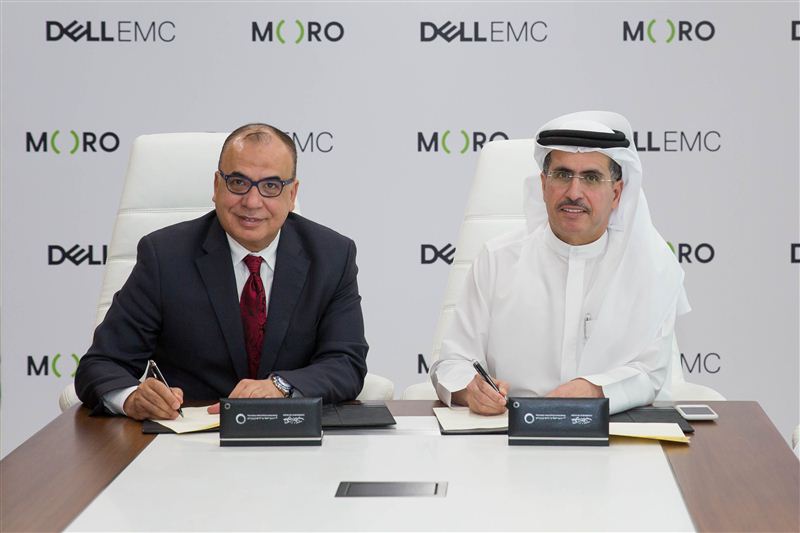 The MoU is set to enhance collaboration and partnership between the two companies, and aims to develop and deliver cloud computing solutions, integrated infrastructure administration services and servers, secure data storage solutions, and innovative information technology applications.
The agreement will enable MORO to introduce innovative applications and accelerate the delivery of digital services in Dubai, which supports the UAE's vision to become a vibrant regional hub that can service the region and the world through its advanced facilities and infrastructure.
"To support the Smart Dubai initiative launched by His Highness Sheikh Mohammed bin Rashid Al Maktoum, Vice President and Prime Minister of the UAE and Ruler of Dubai, we established MORO to support the provision of innovative smart services in the city," said HE Saeed Mohammed Al Tayer, managing director and CEO of DEWA.
He added, "We will continue to work tirelessly to adopt the latest solutions and technologies to meet the aspirations of our wise leadership and to provide intelligent services that are accessible at any time and from any place. Additionally, we will establish the foundation of innovation and creativity to elevate Dubai and the UAE's position as a role model for countries that place the happiness and comfort of their people as a topmost priority."
Mohammed Amin, SVP, Middle East, Turkey and Africa at Dell EMC, said, "The coordination between forward-thinking local organisations and globally-experienced technology firms is the foundation on which the UAE's National Innovation Strategy will be built. We are proud to collaborate with MORO on this long-term initiative, and believe that this will play a key role in establishing the UAE as one of the most innovative countries in the world. We envision a strong working relationship with mutual success and growth at the back of this partnership."