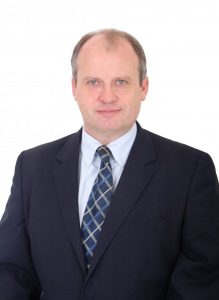 Kodak Alaris' Information Management division (IM) has overhauled its channel partner programme to introduce several new sales tools, incentives and technical resources designed to support its partners and help them expand their businesses.
"More than 90 percent of Kodak Alaris' Information Management business is done via resellers and distributors, which means if our partners aren't successful, neither are we," said Gerry Kelliher, EMEA sales director, Kodak Alaris Information Management. "Our new partner programme is designed to enable our channel partners to offer best-in-class technology, sophisticated solutions and services, and to grow their businesses by helping customers solve their information management challenges."
The Alaris Partner Programme is designed to empower partners to "expand, connect and grow."
Positioning partners to better connect with their customers, the company said it is conducting global demand generation campaigns and passing all qualified leads to its channel ecosystem.
Partners who participate in the Alaris Partner Programme can also grow their bottom-line profitability with new and improved incentives, rebates and promotions.
David Whitton, general manager, Kodak Alaris, Eastern Cluster (Middle East, Africa, East Europe, Turkey and Russia) said, "Our company's go-to-market model is indirect and partner focused. 90 percent of our business in the Middle East goes through channel partners. Channel management is an important aspect of our overall strategy as the efforts of our channel reflect directly on our bottom line."
He added that the top two initiatives for the company is around 'channel coverage and enablement'.
"Partnerships are formed with channel partners who understand our vision and then the right tools and programmes are developed to support the channel. The result is that the channel functions effectively and effortlessly as an extended arm of Kodak Alaris."
Through specific training and technical initiatives, the firm is equipping its partners with the skills needed to leverage market opportunities as part of its new partner programme.
Whitton said, "As we launch products, we work with our partners to ensure they are highly skilled and have the right capabilities and this in turn helps them to act as key advisors to help end customers choose solutions that fit their business needs."
The Alaris Partner Programme includes financial incentives including a new set of reseller benefits and bonuses, which are determined by membership tiers and a partner's level of commitment to the firm.