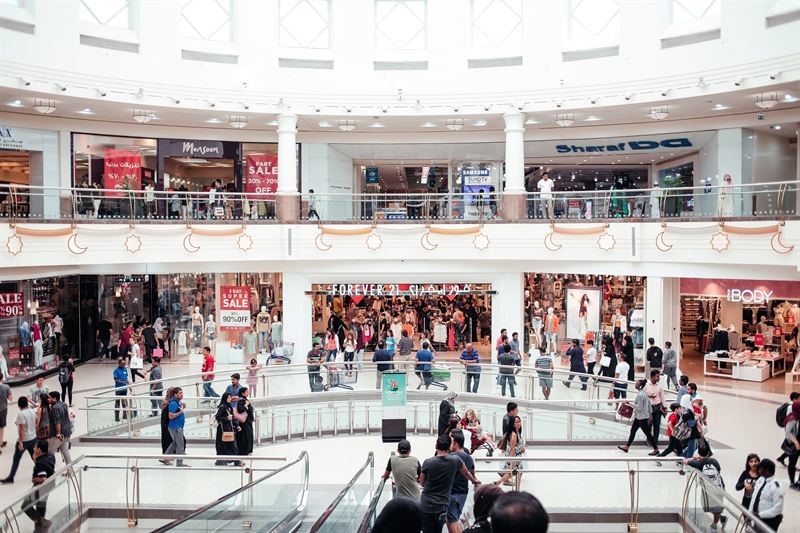 Dubai Festivals and Retail Establishment (DFRE), the government authority responsible for oganising last weekend's super sale, has denied claims that the three-day shopping festival was competing with online sales such as Souq.com's White Friday, Gulf News reported.
"We're definitely not competing. As a matter of fact, we had lots of discussions with online retailers to make sure we are actually aligned on one good weekend to ensure the whole city is talking about retail – about the sale and promotion," said Saeed Al Falasi, executive director, Retail, Dubai Festivals and Retail Establishment (DFRE), part of Dubai Tourism, to Gulf News.
According to the executive director, irrespective of if Dubai residents shopped at the malls or purchased online, the important element to note was, "they're spending."
He added, "This would help retailers to make more money and in turn help the city of Dubai."
According to Gulf News, some retail analysts have argued that DFRE deliberately timed their sale, in coordination with Dubai's mall operators, to fend off any potential threat from the online retailers, who they are wary of.
The government's second Super Sale of the year, which saw prices at malls across the emirate slashed by up to 90 percent, coincided with Souq.com's White Friday sale bonanza, and Noon.com's 50 percent online sales too.
However, the senior government official said he did not believe this was an issue.
He said to Gulf News, "Even if malls did not see an increase in footfall over the weekend, and people instead turned to online retailers, we're still okay. Companies like Al Tayer have done a great job going online." Despite that, early estimates were actually largely positive, he added.
Al Falasi confirmed to Gulf News that considering the success of this year's two Super Sales, from 2018 onwards he intended to market the shopping festival to other Gulf countries.
"We feel like the brand has built up enough stamina to market it in the region. That's what the retailers want too," he said.
The only issue that the organisers had experienced was that few retailers were not using the right branding, Gulf News reported.
"What we have noticed this year is that while many retailers have adopted the brand name, a few others started having their own names such as Black Friday and White Friday. Our aim is to build a brand for this city. So, we'll probably have a conversation with them to see if it is possible to align with us in the future," he added.