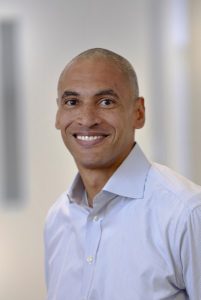 McAfee will be acquiring Skyhigh Networks, a cloud data storage security player, for an undisclosed amount, as per an announcement made by both firms to combine businesses in an open message to their respective stakeholders. McAfee CEO Chris Young's message and Skyhigh Networks CEO Rajiv Gupta's note, elaborated on the company's combined value upon transaction close, expected shortly after completing certain regulatory approvals and satisfying customary closing conditions. The purchase comes less than eight months after McAfee was spun out of technology giant Intel.
According to the agreement, Skyhigh Networks and McAfee will complement each other's portfolio and mission, allowing customers to modernise their cybersecurity environments and protect their data as it moves to the cloud. The combination of McAfee and Skyhigh will establish the firm to provide the cybersecurity architecture of the future, with endpoint and cloud as the critical control points, linked by the security operations centre with actionable threat intelligence, analytics and orchestration, and enabled by an open ecosystem, said McAfee.
Gupta will join Young's leadership team to run McAfee's new cloud business unit. Skyhigh's existing organisational structure will remain generally intact, ensuring continuity for customers and partners. At the same time, Skyhigh will benefit from McAfee's global scale and integrations to McAfee's broad and deep product portfolio.
"Skyhigh Networks had the foresight five years ago to realise that cybersecurity for cloud environments could not be an impediment to, or afterthought of, cloud adoption," Young stated. "They pioneered an entirely new product category called cloud access security broker (CASB) that analysts describe as one of the fastest growing areas of information security investments of the last five years – where Skyhigh continues to innovate and lead. Skyhigh's leadership in cloud security, combined with McAfee's security portfolio strength, will set the company apart in helping organisations operate freely and securely to reach their full potential."
"Becoming part of McAfee is the ideal next step in realising Skyhigh Networks' vision of not simply making the cloud secure, but making it the most secure environment for business," Gupta said. "McAfee will provide global scale to further accelerate Skyhigh's growth, with the combined company providing leading technologies and solutions across cloud and endpoint security – categories Skyhigh and McAfee respectively helped create, and the two architectural control points for enterprise security."