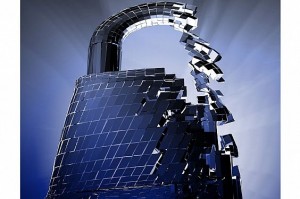 Groups of companies in the same industry could pool infrastructure resources to help each other mitigate the effects of cyber attacks and work together on security issues, a senior official in the U.S. Department of Homeland Security suggested on Friday.
The comments by Mark Weatherford, deputy under secretary for cyber security, come as a handful of American banks are dealing with a fourth week of DDoS (distributed denial-of-service) attacks on their websites.
DDoS attacks are one of the simplest forms of cyber attack and seek to push websites offline by overloading them with junk traffic so they cannot handle legitimate requests from users.
The attacks have hit banks including Wells Fargo, U.S. Bancorp, PNC Financial Services Group, Citigroup, Bank of America and JPMorgan Chase, and have been claimed by hackers in Iran.
"This has been an eye-opening experience for a lot of very, very large organisations," Weatherford said. "It's got a lot of people's attention. Not just the banks, but the ISPs and some of the other third-party providers as well."
Weatherford was speaking at a cybersecurity awareness conference in Santa Clara, California, that was organised by the Bay Area Council, a public policy advocacy group made up of local companies.
"How about developing a co-op kind of a model for these Web content delivery providers, like an Akamai or Prolexic or some of those folks, where you buy a bunch of servers, more than any one company might need at one time, but you co-op that for like-minded organisations and when someone needs that kind of service you point it at them and they have it available to them," he said.
"I can tell you, because these big banks have just gone through it, they did not have enough capacity, or they barely had enough capacity [because] no one was hurt too bad over the last couple of weeks, but we need to think about different ways of sharing resources among like-minded organisations," said Weatherford.
Weatherford said he made the suggestion at a cybersecurity forum held by the National Cyber Security Alliance in New York on Monday that included representatives of some U.S. banks in the audience.
He preceded his remarks on Friday by noting, "I have no idea if this is legal or conceptually even possible, but it's something to think about."