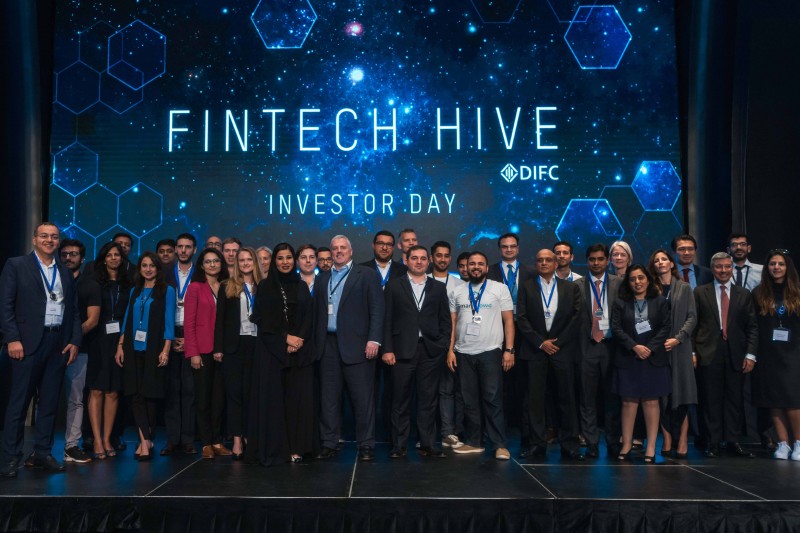 FinTech Hive at Dubai International Financial Centre, DIFC, has concluded its inaugural cycle of Investor Day, which saw 11 programme start-ups present their products to a host of investors and industry experts.
FinTech Hive at DIFC, developed in partnership with Accenture, has become a centre of innovation for partners and participants.
During the event, the 11 finalists of FinTech Hive had the chance to promote the solutions and ideas they worked on during the 12 week programme to representatives from the accelerator's financial institution partners and the wider investor community.
Arif Amiri, Chief Executive Office of DIFC Authority, said, that the launch of the programme is a key part of building a comprehensive FinTech ecosystem for the region.
"We are delighted to announce that we are tripling our commitment to FinTech in 2018," he said. "In addition to Fintech Hive at DIFC, we will be running two new programmes, with a focus on RegTech and InsurTech, reinforcing our role in shaping the future of financial services for the MEASA region."
Launched in partnership with Accenture in January 2017, FinTech Hive at DIFC brought together 11 start-ups from around the world who have demonstrated a proof of concept in various FinTech fields, such as artificial intelligence, Big Data and analytics, blockchain, payments, P2P and crowdfunding, and roboadvisors.
Smart Crowd, the winner of the Fintech category for Accenture Innovation Awards that took place at GITEX Technology Week was also given the chance to present at the Fintech Hive Investor Day along with the 11 start-ups.
Sushil Saluja, Senior Managing Director of Financial Services in Europe, Africa, Middle East and Latin America at Accenture, said, "Around the world, we have witnessed the exponential benefits that technology and innovation can bring to businesses and to society in general. The MEASA region is no exception, having shown tremendous potential, thanks to the ingenuity of our local talent.
The event featured a keynote address by Maria G. Gotsch, President and CEO, Partnership Fund for New York City, where she spoke about the increasing relevance of technology to the development of the global financial sector.
"World-class accelerator programmes, like the FinTech Innovation Lab and FinTech Hive at DIFC, are narrowing the gap between innovative start-ups and leading financial institutions, and are in turn shifting the way we see and understand finance," she said. "Opening the lines of communication provides an unprecedented opportunity to FinTech and financial institutions alike. Their work is revolutionising financial services to make it safer, inspired, efficient and accessible."