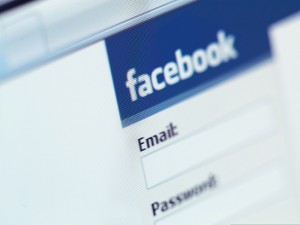 Two digital rights group urged Facebook on Tuesday to halt changes to its governance and data use policies, warning the modifications could increase privacy risks.
Facebook said last Wednesday it would no longer allow users to vote on proposed policy changes. The social networking site also changed its Data Use Policy, allowing third parties to access user data, and modified a setting that allows users to control the types of messages they receive by email.
The Electronic Privacy Information Center (EPIC) and the Center for Digital Democracy (CDD) have asked Facebook to withdraw the changes, arguing that users have a right to control their personal information and participate in Facebook's governance.
"Because these proposed changes raise privacy risks for users, may be contrary to law, and violate your previous commitments to users about site governance, we urge you to withdraw the proposed changes," the groups wrote in a joint letter addressed to Facebook CEO Mark Zuckerberg.
Facebook previously allowed users to vote on proposed governance changes if 7,000 users contributed "substantive" comments. Subsequent policy votes were considered binding if more than 30 percent of all active registered users voted.
But the company said the system "incentivised the quantity of comments over their quality," and it wants a system with more meaningful feedback.
Facebook also plans to change its Data Use Policy that would allow it to share user information with other companies that are part of Facebook. EPIC and the CDD wrote that the change would allow Facebook to combine user information held by its recent acquisition Instagram and "freely share user data between the two sites."
The groups warned that Facebook's settlement with the U.S. Federal Trade Commission mandated that the site clearly disclose data sharing and "obtain the affirmative express consent of its users."
Facebook finalised the agreement with FTC in August after the agency charged it was repeatedly sharing information that users believed was kept private. Under the settlement terms, Facebook admitted no guilt but agreed to obtain users' consent before sharing their information beyond their established privacy settings.
EPIC and the CDD said Facebook's third change to its messaging settings would likely increase spam. The change allows anyone who had been added to a message thread to reply to it, which the groups said removes users' ability to prevent strangers from sending unwanted messages to their real email addresses from Facebook's messaging system.
Facebook said it did not have a comment on the letter.