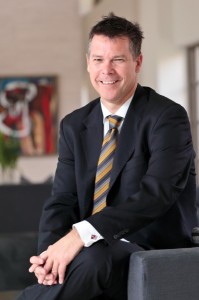 In a move to broaden its scope across solutions surrounding client computing, cloud, networking, data centre and enterprise mobility, Dimension Data has expanded its global collaboration with Citrix.
The two-year global market acceleration agreement will see the two organisations co-invest to drive product management, sales and marketing efforts across Asia, Australia, Europe, the Americas and the Middle East and Africa, a statement from Dimension Data said.
Dimension Data will develop and integrate Citrix technologies more deeply in its existing solutions and services, all designed to meet growing client demand. Joint initiatives will be governed globally and executed locally to maximise market penetration, Dimension Data said.
"There's been an increase in the number of clients wanting us to help them enable their mobile workforce securely, while reducing costs and complexity of managing desktops and applications. Citrix technologies will enable us to do that. With Citrix bringing desktop solutions to market for a number of years now, it is very exciting to ramp up for even greater success across a wider range of solutions and services areas," said Peter Menadue, Dimension Data's General Manager for Microsoft Solutions.
Citrix has had a strong relationship with Dimension Data for many years, particularly in the Asia Pacific region. "We have a natural alignment through our mutual partnerships with Microsoft and Cisco – both of which have consistently supported the expansion of the Dimension Data and Citrix relationship," Menadue added.
The two companies have already seen success with their mutual clients. For example, Dimension Data worked with ICT at the University of Sydney to deploy software and support its networks for several years. Dimension Data has completed multiple projects and still maintains a strong relationship with the university.
Tom Flink, VP Channels and Market Development at Citrix, said, "Dimension Data's focus on innovation in cloud, networking and mobility mirrors our own, and makes our plans to expand our relationship an exciting opportunity for both parties. Additionally, their strong partnerships with both Microsoft and Cisco make them a unique partner to us."