March 9, 2021: In a continued shift toward delivering maximum value for clients through the introduction and provision of managed services, Dimension Data Middle East has selected Cortex XSOAR, an extended SOAR (Security, Orchestration, Automation and Remediation) platform from Palo Alto Networks.
Managed Security Services aim to predict, respond to and remediate security issues as quickly as possible and, through the use of the service, Dimension Data Middle East now has a platform to accurately assess and contextualise threat vectors.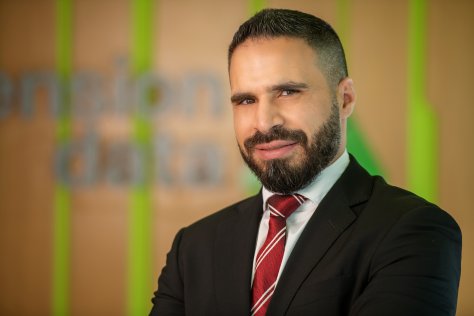 "From an operational perspective, this gives us the ability to provide an even more robust service to our customers, and rapidly respond to major security incidents. Our security engineers understand the enormity of the responsibility they shoulder in protecting our clients' critical assets", says Mohammed Hejazi, Managing Director, Dimension Data Middle East.
The Cortex XSOAR platform combines hundreds of standard integrations into different security technologies, while also enabling custom integrations. This capability will allow Dimension Data to support clients that have existing technology estates, without having to invest in new products.
Dimension Data Middle East also plans to expand its Managed Services capabilities to provide greater efficiencies for its clients within local and regional markets. The standard orchestrated response workflows offered by the Cortex XSOAR platform will enable greater support for cross-regional teams across the Middle East and Africa.
"Cortex XSOAR allows companies to transform the way they approach the huge volume of cybersecurity alerts generated by the wide variety of security tools they use every day. Applying automation and standardising processes allows companies to take action more quickly to threat intelligence or respond to an attack, resulting in a major reduction in alerts requiring human intervention. We are proud to be working closely with Dimension Data in our mutual quest to help ensure each day is safer and more secure than the one before for our customers", says Samer El Kodsi, regional director, channel and alliances, Middle East and Africa, at Palo Alto Networks.
"With the Cortex XSOAR platform, we are able to govern the operational processes resulting in material service improvements which our clients will experience when they consume our SOAR-enabled Managed Services. After all, the provision of security services is first and foremost about trust", says Hejazi.
By integrating the capabilities of Cortex XSOAR, Dimension Data customers will not only see a significant reduction in the amount of data that security analysts have to manually review, but also reap the business rewards in terms of:
Standardisation of operational response workflows across the MEA regions
Standardisation of security vendor interactions
Seamless enablement of new and existing managed security services
Lowered input costs due to automation and orchestration
Standard orchestrated response workflow (playbooks) will enable cross-regional teams to support each other
"Dimension Data's cybersecurity investment and skills development illustrates an unwavering determination to be the most-trusted, innovative and operationally excellent managed services partner that clients need in an ever-changing threat landscape", concludes Hejazi.
For more information visit www.dimensiondata.com.