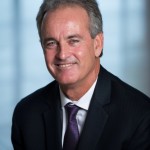 A U.S. based ICT solution provider Dimension Data  has released a  standardised Managed Services solution for data centres.
Built on the group's Managed Services Automation Platform, the solution manages server, storage and networks for on-premise, cloud and hybrid data centres.
Earlier this year, Dimension Data announced it would quadruple the size of its data centre business to US$ four billion by 2018. Managed Services solution aims to be at the forefront driving data centre business as it supports multi-vendor environments including Cisco, EMC, HP, Dell, VCE, Microsoft, Red Hat, VMware, Citrix, NetApp.
Explaining the need, Steve Joubert, Dimension Data's Group Executive for Data Centres says, "We're seeing a shift away from clients owning and managing their own data centres to outsourcing the entire infrastructure, or at least the management.  Even with the advent of cloud, 70% of private cloud adopters are expected to utilise third parties to manage their environments."
The solution intends to equip the CxO with a single client portal and interface focused on business insights that lead to outcome driven SLAs, adds Joubert.
"With Managed Services for Data Centres, clients maintain technology flexibility in an automated environment. Our consultative approach is built on enhancing business transformation, leaving the client to focus on delivering business value and outcomes over-and-above day-to-day operation."
For more information, please visit the official website.