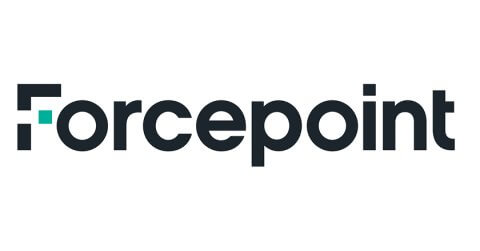 Cybersecurity leader Forcepoint announced it has formed an alliance with Amazon Web Services (AWS) to open a new data centre in Dubai as part of the continued expansion of its Data-first SASE platform services in the Middle East.
Forcepoint's Data-first SASE approach to cloud-delivered security and connectivity focuses on protecting data everywhere. Organisations worldwide can simplify their transition from legacy point security products to cloud-delivered security by embracing SASE platforms such as Forcepoint ONE.
The new Forcepoint UAE data centre will play a pivotal role in providing access to scalable, highly available, and resilient cloud services to accelerate the region's digital transformation and advance intelligent cloud adoption of businesses. The expansion reinforces Forcepoint's commitment to helping advance digital transformation and security in the region, in line with the UAE's National Cybersecurity Strategy.
As AWS launched in the UAE last year, the team is committed to deploying the most advanced cloud technologies and achieving the highest level of security, in line with the 'UAE Digital Economy Strategy' which seeks to double the contribution of the digital economy to the UAE's gross domestic product (GDP) from 9.7 percent as of April 2022 to 19.4 percent within 10 years. It also seeks to enhance the position of the UAE as a hub for digital economy in the region and globally. AWS uses advanced technology infrastructure, which enhances cloud capabilities and continues to propel businesses such as Forcepoint to enhance digital transformation in the region, continuing to contribute to sustainable economic diversification and development.
"We are fully committed to providing industry-leading cloud security solutions to the most demanding enterprise and government customers and partners in the UAE and wider region, providing a superior, high performance, low latency, end-user experience which will enable our clients to securely drive growth and scale", said Samer Diya, Vice President of Sales Emerging Markets, Forcepoint. "Our customers and partners can now start their journey to Zero Trust by securing access to the web, cloud and private apps with continuous control over data with the company's Data-first SASE platform, Forcepoint ONE".
Forcepoint ONE helps businesses secure hybrid workforces, which are increasingly key to attract and retain top talent in the region. It enables businesses to empower faster and safer work from anywhere, replace aging and disparate infrastructure and garner continuous visibility for compliance. It is a strategic security solution that supports the region's ongoing transition to increasingly regulated marketplaces and modern workplaces.