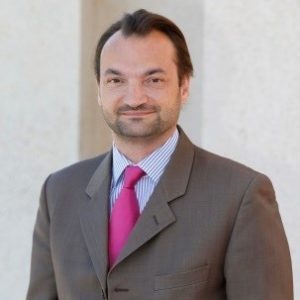 DISTREE Middle East, held from 8th to 10th May, at the Meydan Racecourse in Dubai, UAE, gathered more than 200 senior executives and buyers from the region's leading consumer technology retailers and e-tailers in one place at one time. During the three-day event, exhibiting vendors and distributors held thousands of pre-scheduled one-on-one meetings with buyers from across the region.
DISTREE Middle East 2017 was supported by Gold Sponsors Lime Concepts and TargetOne, plus Event Partners GfK, IE Singapore and Naghsh. Content Providers at this year's event included Azur Digital, CONTEXT, GfK and Sixthfactor.
Christophe Painvin, executive director, DISTREE Events, said, "The 13th annual DISTREE Middle East united the region's consumer tech channel ecosystem. We want to thank all our participants at this year's event – sponsors, exhibitors, event partners, content partners, speakers and media.
"We also want to express our gratitude to the 237 retail and e-tail executives who attended the event. By bringing together all the key stakeholders in the industry, we provide a wide range of business benefits for the entire consumer tech channel ecosystem," he added.
The popular '60 Seconds to Convince Award' took place at DISTREE Middle East, giving exhibitors the chance to deliver a one minute pitch for their latest product. Live voting determined the winners in three categories: Best Product Design, Best Product Innovation and Best Presentation.
Promate picked up the Best Product Design award for its innovative Hometree product, securing 34 percent of the final live vote. The Best Product Innovation award was a tie between IRIS and TargetOne, who both picked up 30 percent of the live vote. IRIS presented the IRIScan Book 5 WiFi scanner, while distributor TargetOne showcased Urbanears connected speakers, which form part of its portfolio.
The Best Presentation award went to Lime Concepts for its highly entertaining demonstration of the Minions Baby Cam product. Lime Concepts took home the presentation award with an impressive 50 percent share of the live vote.
More than 1000 one-one-one meetings were pre-scheduled for DISTREE Middle East using the event's powerful web platform. Hundreds more meetings were arranged on site as delegates look to take full advantage of the business networking platform the event format provided. Retailers and e-tailers from across the wider Middle East region attended, giving exhibitors a cost-effective and efficient opportunity to promote themselves on a regional basis.
DISTREE Middle East 2017 hosted the third annual DISTREE Diamond Awards in the region. The recipients of DISTREE Diamond Awards were determined using on-site feedback from retailers at the event. The event also included the 'Middle East Retail Academy (MERA): 2017 Awards', which recognise the performance of outstanding retailers and distributors.
"DISTREE Middle East offered all delegates a compelling mix of pre-scheduled meetings, keynote speeches, workshop sessions, awards and professional networking opportunities. Planning is already underway for DISTREE Middle East 2018," concluded Painvin.