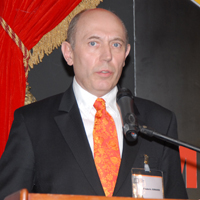 DISTREE Events has opened a new office in Taipei to meet increased demand from local ICT and consumer electronics brands for its services.
The new office will be led by Ivy Lin, Regional Sales Manager for China, Hong Kong and Taiwan, DISTREE, a statement said. The office will provide a local contact point for Asian brands and inform the regional channel community about upcoming DISTREE events.
"The pace of innovation in key Asian markets ensures that new brands continue to emerge," said Lin. "DISTREE Events allows these companies to scale up their channel reach across the globe and build efficient and effective routes to market in fast-growing economies."
DISTREE currently stages five regional events each year, allowing brands to meet face-to-face with top distributors, retailers and resellers across Europe, the Middle East, Africa, Russia, Latin America and Asia-Pacific.
"Having a local presence in key Asian markets offers a wide range of benefits to regional brands" said Frederic Simard, President and Co-Founder, DISTREE Events. "Our wide range of services and global reach means that all vendors – from A-brands to start-ups – can launch, build or manage their channel reach around the world in a timely and efficient manner, allowing them to concentrate on innovating and developing the best possible products."
DISTREE events differ from traditional trade shows in that each three-day event allows participating brands to pre-schedule a personal agenda of one-on-one meetings based on their precise business needs.