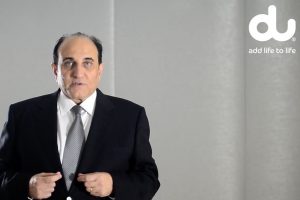 Du customers who were affected by Sunday's mobile service outage are to be compensated, the telecoms firm has said.
The firm's services were down for at least four hours before du managed to resolve the issue.
"We are currently looking into the best possible ways to compensate our customers who were affected by the mobile services degradation," du said. "Customer satisfaction is our key priority and we are constantly in the process of enhancing our network and service standards so that our customers are able to enjoy a superior and seamless user experience."
Many residents took to Twitter to express their annoyance on Sunday after they lost the ability to make phone calls or use the internet on their mobiles.