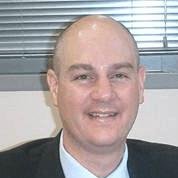 PacketLight Networks, a provider of optical fibre networking solutions, has deployed its Channel Partner Program (CPP) for enterprise VARs and resellers. The CPP is intended to expand the company's footprint of bundled solutions designed to optimise and cost-stabilise metro and DCI optical networks.  The programme offers its members the highest level of product training, customisation, pre-and post- sales support, and incentivised pricing, according to the company.
"We are living in a historic time for optical networking as the world has come to rely almost ubiquitously on its ability to transport high speed data," said Koby Reshef, PacketLight's Chief Executive Officer.  "We developed the Channel Partner Program to provide our Partners with tailored marketing and support services in order to help them cope with the growing data demands outpacing infrastructure with on-demand video, streaming, social, business continuity and security requirements. Deploying CPP is to show our existing partners, and new ones, that we rely on each other for success."
The CPP has five tiers from technical and sales training – designed to help partners understand complex needs for WDM solutions, customised design blueprints where the vendor's sales support team provides network designs to assisting partners with technical presentations and demos.
Reshef adds, "We share business leads with our partners in order to grow their business with us. We ensure our partners have 24×7 technical support by our sales support team. The CPP helps our partners increase number of opportunities, strengthen existing customer relationships and grow profitability."
"What makes PacketLight unique is the ease of use of their products, the aggregation of different speeds and services, and their exceptionally good interoperability with most other existing solutions," said Alexander Jeffries, CEO, Stordis and a PacketLight distributor for the EMEA region. "Our customers are always looking to improve speeds and capacity of their fibre infrastructure at an affordable cost with as small a footprint as possible. PacketLight's line of products are an excellent choice, providing industry leading OTN and DWDM solutions that are agile, compact, easily maintained and excellent for continuously building infrastructure at a very competitive cost."