The Middle East's homegrown ride-hailing service is now present in 100 cities across the region, following the announcement that the company is gearing up to enter Khartoum, Sudan.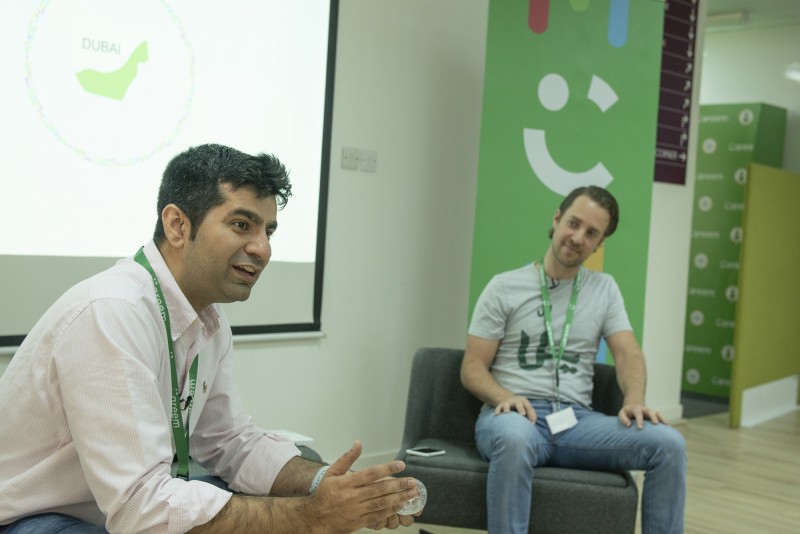 Co-founders Mudassir Sheikha and Magnus Olsson announced the firm's milestone to the media in Dubai yesterday, before the news was officially announced on Careem's Facebook page.
Careem also revealed its revamped mobile app with a new user interface to improve functionality and user experience at yesterday's event.
The new UI includes new features such as modular layout, 'one tap' to change car type and preferred payment method, enhanced map features and clearer calls to action to improve overall user experience.
Mohamed Imran, product design lead at Careem UAE, spoke of how the firm is an "AI-driven company," and has used the technology to analyse hundreds of experiments to assist Careem in delivering the best possible customer experience.
"Using AI, we have been able to predict the demand on our services to a 90 percent accuracy, and this technology has reduced experiment analysis from one day to just a few minutes," he said. "From this analysis, we have made the relevant investments to ultimately fulfil the mission of our company: to simplify and improve the lives of people. The changes we have made to the app are purely data-driven based on customer feedback, and are in no way simply aesthetic decisions."
Imran went on to add how for every trip a user makes, there are over 470 technologically driven services involved in the back-end operations – and time is one thing the firm cannot afford to compromise.
"We have to establish where our available captains are within 100 milliseconds of the user clicking 'Yalla!', and find the best match for both the captain and customer within 500 milliseconds," he said.
The new app has currently been rolled out in its testing phase, but the firm plans to continue leveraging artificial intelligence and machine learning to make its service "seamless," according to Wael Nafee, vice president of product, Careem.
"At Careem, we believe that technology should be built to serve people," he said. "We're end-user focused, meaning we want to create impact through simplifying consumers lives, and we believe artificial intelligence can certainly help us do this."