Imagine walking towards your SUV in the car park of a Dubai shopping mall and hearing the welcome sound of it unlocking itself – without having to press a button.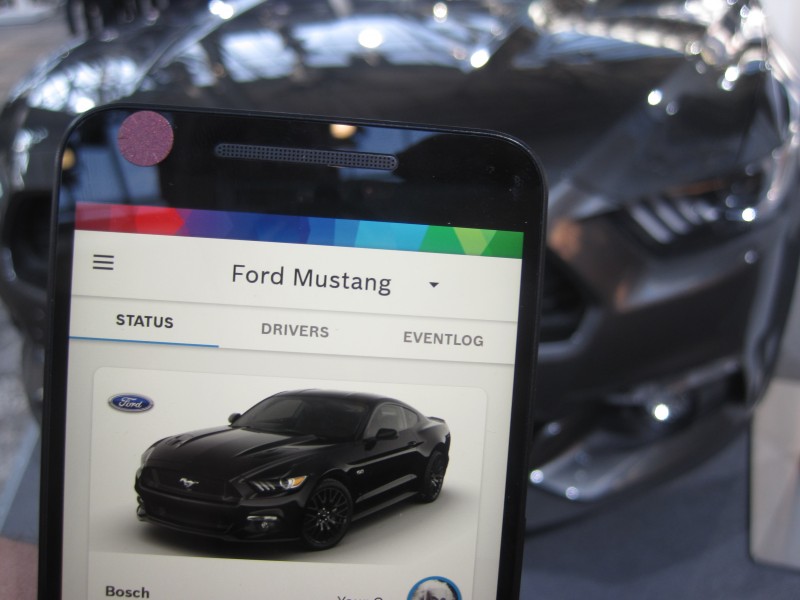 This could become reality thanks to an innovation called Perfectly Keyless that the German electronics and engineering company Bosch showcased at its recent ConnectedWorld 2018 Internet of Things conference in Berlin.
A mobile phone replaces the traditional car key, with vehicle-mounted sensors detecting its presence and leading to the doors being unlocked automatically when the driver is about one to two metres away.
Because a mobile is, in the words of Dr Daniel Kornek, a senior manager in Bosch's Project Perfectly Keyless, a "unique identifier", the cloud-based technology can do more than simply unlock the vehicle. It can also make it adjust the seats and mirrors to fit in with the preferences of the individual. The mobile must be inside the vehicle if the engine is to start.
The vehicle owner can share access with another mobile user, either indefinitely or for a defined period of time. This other person receives a push notification on their device, although this access can be revoked by the owner at any time.
"This is up and running. We can provide the full system to the [car manufacturer] if required," said Kornek.
"There's big interest in the market. We foresee this will be in series production vehicles [in] 2021, 2022. It depends on the market, how much demand."
There are parallels between Perfectly Keyless and the system Tesla uses to open its Model 3 car, although some of the functionalities are different.
Security measures are built into the Perfectly Keyless system: a pin number or fingerprint identification can prevent a person who finds or steals a mobile phone from using the technology to enter the car.