Dubai Future Foundation's (DFF) knowledge platforms has now reached more than 400 million people across the globe, according to WAM.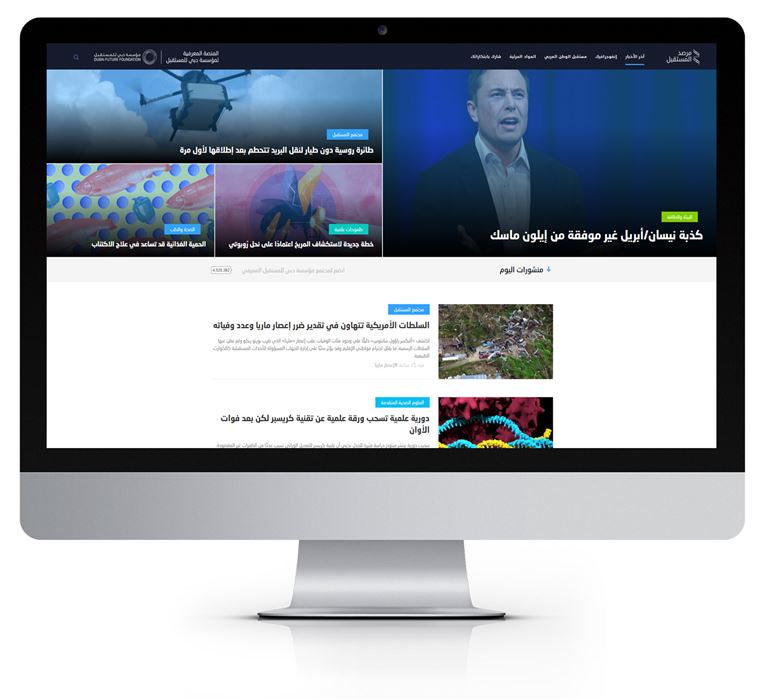 The 'Dubai Future Foundation' was launched to play a pivotal role in shaping the future of Dubai along aside the launch of Dubai Future Agenda as a roadmap for the Foundation to shape the future of the strategic sectors in the medium and long term in cooperation with government and private sector entities.
The initiative is being led by Sheikh Hamdan Bin Mohammad Bin Rashid Al Maktoum, Crown Prince of Dubai and Chairman of the Board of Trustees of the foundation.
The Foundation had launched a host of initiatives for that purpose, including the Mostaqbal Portal, Popular Science Arabia magazine, the State of the Future Report, MIT Tech Review in Arabic and many other projects that seek to provide Arabic-language content.
These print and online platforms have been made available on entertainment systems in a number of international airlines that transport more than 50 million passengers a year.
Statistics revealed that the Mostaqbal Portal has 4.518 million fans on Facebook, where its posts have reached 350 million users and its videos were viewed 140 million times. Meanwhile, 100,000 people follow the Portal on Twitter, where it has recorded 40 million impressions, and where videos were viewed 3.485 million times.
Egypt was home to the lion's share (19,61%) of the Portal's social media followers, whereas Syria came in second place with 9,57%, followed by Saudi Arabia, Iraq, and Morocco with 8.98%, 6.75%, and 5.6%, respectively. Jordan came in sixth place with 5.33%, followed by Algeria and the UAE with 4.98% and 4,96%, respectively. Rounding up the top 10 were Turkey with 3,48% and Germany with 3,31%.
Launched in collaboration with Haykal Media, Popular Science Arabia magazine has generated great interest within the research community. The PopSci website drew more than 177,000 visitors, most of whom were located in Saudi Arabia, Egypt, the UAE, and Syria. The website's content has registered a total of 13.43 million views from all around the region.
The Dubai Future Foundation has also recently launched the Arabic edition of the MIT Technology Review platform, which is gaining a lot of traction. The platform focuses on innovation, emerging technologies and their effects on human life. Arabic is its eighth language after English, Chinese, Japanese, German, Italian, Spanish, and Urdu.