Digitalks, Middle East's first digital-focus conference series will take place on the 24th of January 2018 at the Novotel Hotel, World Trade Centre, Dubai.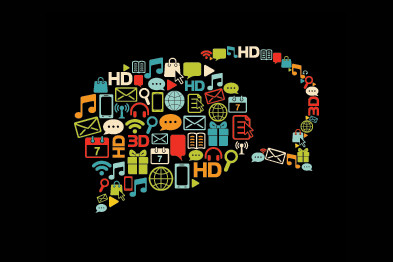 The conference series aims to bring together experts from across the Middle East to discuss the latest trends, opportunities and challenges in the digital era.
The first edition of Digitalks will focus on "E-commerce challenges in the Middle East'', addressing MENA's online commerce market. The half-day conference aims to derive maximum value and return from digital technologies and marketing campaigns, with expert sessions that combine up-to-the-minute trends and industry insights.
Naguib Toihiri, organiser of the conference and SEO department lead, RBBi, said, "The cutting-edge conference covers a wide range of topics that influence business decisions and will demonstrate the best in corporate digital strategies and tactics. With the e-commerce market estimated to be worth up to $10 billion by 2018, the topics are set to revolve around new innovative ways of thinking and formulating cutting edge digital strategies."
Digitalks promises to deliver thought-provoking sessions with renowned regional speakers from L'Oreal, Souq, eXtra and RBBi, who will delve into dynamic, upcoming topics on marketing success offering attendees new perspectives of the digital industry with an excellent chance to network.
Speakers will deliver keynote sessions on e-commerce, best practice user experience for e-commerce in MENA, different ways to increase return on investment, digital market success stories, as well as a use case example from the Middle East largest e-commerce platform, Souq.com.
"With the digital landscape evolving so rapidly, it's important to identify emerging trends in digital marketing and learn how to capitalize upon them to drive revenue and engage guests," said Abdelaziz Mohammed, one of the speakers and Regional Head Digital Marketing at Souq.com. "This conference will deliver the most compelling and comprehensive digital education for marketeers, and will bring together key stakeholders to address the most critical trends affecting digital marketing in businesses today."
Tickets go on sale beginning of December. For more Information on the agenda, registration and sponsorship opportunities, please visit www.digitalksdubai.ae