Dubai, as part of the 10X initiative, is setting out to be the first city to embark on the journey of democratising travel through the use of emerging technologies as it adds an additional distribution channel for hotels.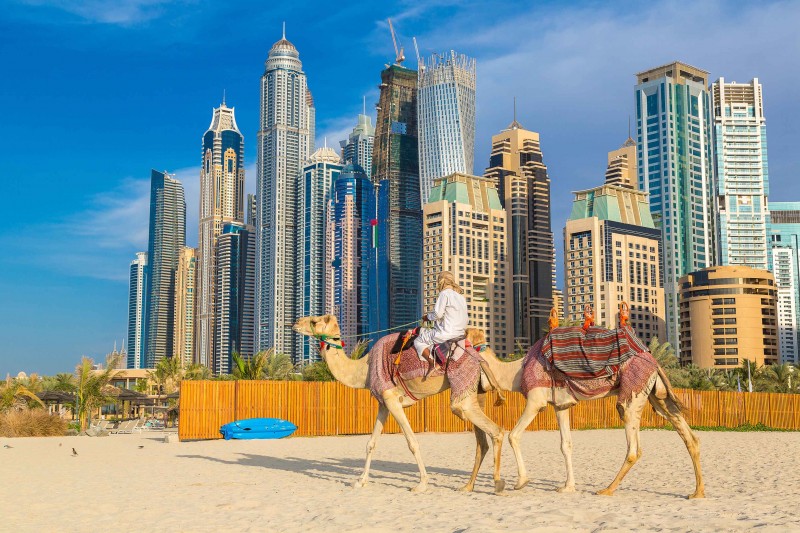 Launched at the World Government Summit by Sheikh Hamdan bin Mohammed bin Rashid Al Maktoum, Crown Prince of Dubai and Chairman of The Executive Council of Dubai Government as one of the 'Dubai 10X' projects, Dubai Tourism (DTCM) is set to implement this ground-breaking programme within the next 24 months, enabling Dubai to enhance distribution of its tourism inventory through a future-proofed virtual B2B (business-to-business) marketplace for the travel industry.
Sheikh Hamdan bin Mohammed, said, "Success of governments is determined by their ability and flexibility to re-invent themselves, and upgrade their services to cater to the evolving needs of the community."
Guided by this principle, the tourism initiative goes beyond providing broader access to the global consumer, and opens up the domestic travel industry to new participants and innovative start-ups into the ecosystem – thus delivering value to Dubai in terms of higher and faster visitor conversion, and greater GDP impact.
The initiative aims to deliver a sophisticated Blockchain solution with smart contracting across multiple parties involved in the fulfilment of a travel itinerary. It also plans to enable the global travel sales ecosystem live access to Dubai's growing inventory with transparent pricing, providing travellers the ability to create more tailored journeys, with full confidence that information is authenticated, tamper-proof and hence credible.
The Blockchain Marketplace initiative aims to deliver four key tangible benefits to Dubai stakeholders among others including increased tourist numbers, revenue protection and growth, greater employment and increased GDP contribution.
In keeping with the goals and expectations of the Dubai 10X Vision, His Excellency Helal Saeed Almarri, Director General, Dubai Tourism, said, "Guided by the vision of His Highness Sheikh Mohammed bin Rashid Al Maktoum, Vice President and Prime Minister of UAE and Ruler of Dubai,  and his powerful future-focused agenda to take Dubai 10 years ahead of its competitors, we at Dubai Tourism are determined to carve a reputation as global leaders in tourism innovation, exponentially accelerating our 'digital, mobile and social' first strategy. Today travel is undergoing one of the most emphatic sectoral transformations due to the radical pace of technological disruption across every aspect of the consumer journey.
"As the city that aspires to be the number one destination for international visitors, both in terms of traffic and in terms of preference, we believe that the key to leadership lies in our ability to consistently deliver the most ubiquitous travel experience that is unmatched in (a) memorability (is ultra-shareable), (b) efficiency (is simple), and (c) convenience (is at the fingertips) – to every prospective traveller across the world.