IBM and Dubai's Port, Customs and Free Zone Corporation (PCFC), and its technical arm, DUTECH,  have announced an agreement to launch a cloud-based disaster recovery service in Dubai.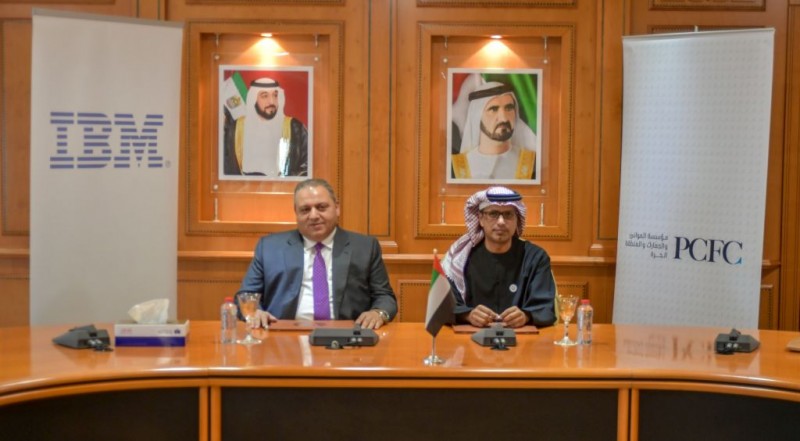 As part of the agreement, IBM will implement an IBM Cloud-based Disaster Recovery as a Service (DRaaS) solution at DUTECH's data centre.
The new service will provide organisations in Dubai with cloud-based business continuity capabilities and faster disaster recovery of critical IT systems and the ability to store its data in-country.
"IT disruptions are inevitable and they can stem from a number of sources. Whether it's natural disaster, human error or unplanned downtime or outage, all these risks are surrounding businesses today," said Sultan bin Sulayem, DP World Group Chairman and CEO and Chairman of PCFC.
The new service will enable PCFC entities and other government agencies as well as private businesses in Dubai, and potentially, the region, to benefit from a cloud-based disaster recovery as a service. This will help protect them against data loss from their own servers or from other cloud services, and can maintain readiness, without the need to invest in physical space or stand-by hardware.
The service will also provide the replication of critical applications, infrastructure, data and systems to the IBM Cloud-based DRaaS environment, enabling recovery from an IT outage within minutes.
The resiliency team will monitor developing disaster events 24/7 and ensure that the clients' infrastructure is equipped to keep data, applications and transactions secure from threats. The service will also enable customers to adjust their resiliency strategies based on specific requirements.
"The new service that we are launching in collaboration with IBM can protect organisations from considerable financial loss as well as irreparable damage from brand reputation," said Sulayem. "It's very important to keep abreast of technological advancements in order not only to survive but to thrive and stand out in today's market. We are embracing this service to sustain and protect the data of our clients and to help other organisations do the same in fulfilment of UAE leading and ambitious plans including Dubai 10X and UAE Centennial 2071 following the vision of our country's wise leadership."
According to MarketsandMarkets, the DRaaS market size in the Middle East is expected to see huge growth during the forecast period 2016 to 2021 with a compound annual growth rate of 44.8 percent.
"It is important for organisations to always stay one step ahead of any potential internal or external threats," said Juma Al Ghaith, Executive Director of Customs Development Division at Dubai Customs. "Through the new service, organisations will benefit from faster detection and removal of vulnerabilities as well as speedier data recovery and reduced downtime."