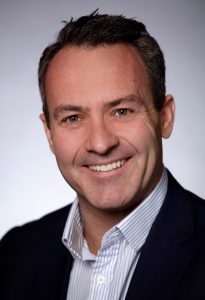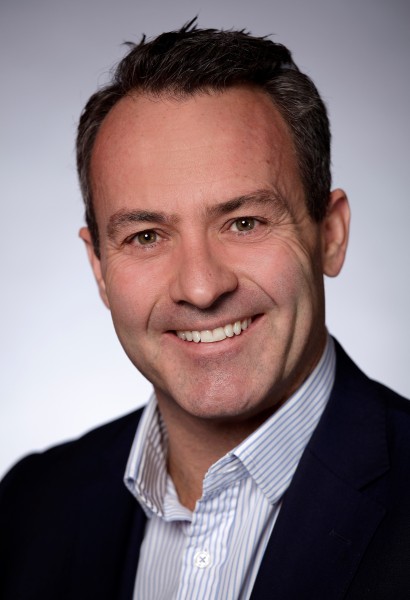 Kristian Kerr, EMEA head of channels, Alliances and Commercial, Juniper Networks, discusses how self-driving networks can help channel partners embrace the era of digital cohesion.
The networks of today are becoming unsustainable. Never before have networks been so heavily replied upon for business success and yet been increasingly less fit-for purpose to deal with the future. It's not just the increasing reliance on networks to power and connect businesses and customers, including everything from voice and data to storage and device sharing, or the rise of highly sophisticated hackers eager to access private data via the network. It's these elements, combined with the expected proliferation of the Internet of Things (IoT), and the onset of an era of what we call digital cohesion. As we move towards the emergence of digital cohesion, with a greater reliance on network-based mega-services that adapt to and predict our behaviour, the pressure on our networks will become unprecedented.
The impact on businesses and public-sector organisations will be profound; networks could become a fundamental bottleneck to business development and innovation. The rising complexity of managing more devices, added security measures and increasing levels of support will have cost implications, and any chances of competitive advantage will be negated by slowing time-to-market for products and services. The financial burden and manpower needed to make networks more resilient and defend them in the face of rising complexity could be devastating for many enterprises.
These challenges in the era of digital cohesion, will be met by the advent of automated, programmable and self-defending networks that can adapt and cope with predictive artificial intelligence-based services that change and adapt to our behaviour. Digital cohesion will help us – channel partners and their customers – make better, faster business decisions based on facts and data, and at the heart of it sits the self-driving network.
Like autonomous cars, the self-driving network started its journey a long time ago and will take time to be widely adopted due to the change in mind-set and IT infrastructure needed, and this will likely start with a phased or semi-automated approach. However, whether it will take another 10 years like the expected move to autonomous cars is unlikely – quite simply businesses do not have the luxury of a 10-year adoption phase. Network capacity is already nearing maximum in many organisations and struggling to keep up with the demand – driven by growth in IoT, the increasing sophistication of hackers and the level of resource required to manage it.
The self-driving network, like cars, will be fully automated, self-programming systems that can make autonomous decisions without human intervention. It will be able to monitor, manage, self-configure, detect, defend, update and analyse everything happening on the network, predicting any issues before they occur. With less operational complexity, costs can be reduced, and manpower redeployed. With fewer network team members focused on the day-to-day running, upkeep and monitoring of the network, these skills can be refocused on tasks that will help drive revenue back into the business, transforming the networking team from a cost canter to a hub for business enablement and innovation.
Additionally, a self-driving network can self-configure and completely auto-provision, helping to consolidate network services and virtualisation requirements. This results in less storage space, less maintenance and power savings within the data canter. Finally, most of the outages within a network are caused by human error misconfiguring or provisioning incorrectly and opening up vulnerabilities. An automated network manages itself and so delivers a higher level of reliability and consistent network services.
So, where does the opportunity lie for the channel? For the Self-Driving Network to harness these advantages and efficiencies, everything from the network to the compute, storage routers and switches, to the hypervisor down to the application layer and beyond, must work together making channel players and VARs an essential component.
Businesses are under pressure to find a solution to their network challenges. Regardless of what technology and services VARs are selling to customers, network connectivity is a necessity and therefore channel partners have insight into customers' network pressure points, challenges and aspirations. The VAR is perfectly positioned to become the network expert to design, deploy and manage the multiple software-based components that require integration and interoperability within a self-driving network. The self-driving network gives VARs the opportunity to elevate themselves into more customer buying centres across the customer's organisation as the network becomes the platform to deliver more services. With the self-driving network, VARs can take cost and risk out of operating the networks and allow the IT teams to focus on business innovation and transformation.
Moreover, this is a long-term bet for the channel. Networks are not going to change. Yet, as customers start to see the value in automating parts of their network, starting with small areas, such as smart bandwidth provisioning, auto-service placements or specific upgrades based on agreed configurations, their networks will grow and require expertise. Mirroring the uptake of cloud computing, the self-driving network is firmly on the horizon and the VARs who start investing in this process now will be those that reap the benefits in the future.