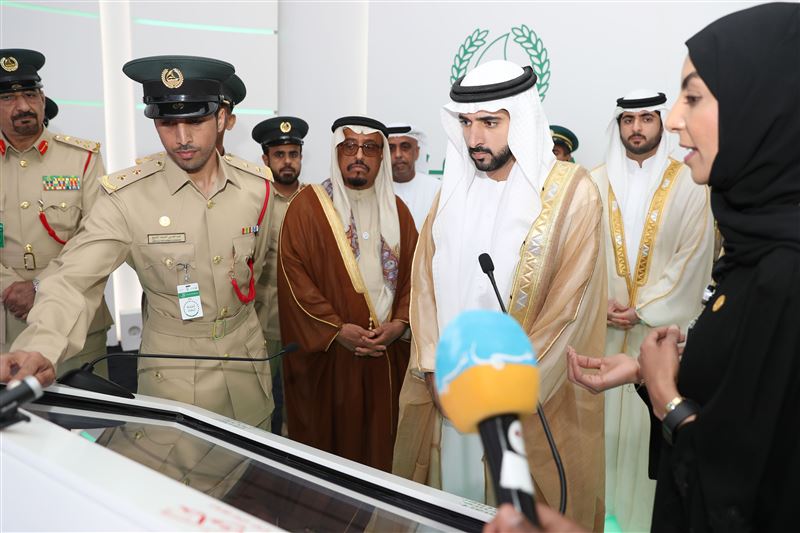 Dubai Police has inaugurated the Ifaad online platform for its scholarship program, for students either in or outside of the UAE.
Commander-in-chief of Dubai Police Major General Abdullah Khalifa Al Marri said that Dubai Police always focuses on developing skills of human capital, as they represent the main wealth for the nation, and that underlines the importance of Ifaad.
He also said that Dubai Police started the Ifaad programme in 1986, and has managed to put more than 1,000 students through it since then.
The move comes amid a flurry of technological activity from Dubai Police.
Dubai Police recently announced its 'Strategic Plan for Artificial Intelligence,' which will see the government agency integrate AI technology to run all of its services by 2031.
AI will be used in 100 percent of areas of policing, including security, forecasting of crime and in preventing traffic accidents.
Dubai Police also became the first "paperless" Dubai government department in November, while it has also said it will use drones to capture footage of peak hours for traffic in order to help prevent accidents.
Perhaps most eye-catchingly, the government agency announced at the GISEC conference in May that it would deploy the "world's first" robot police officer.
The autonomous Robocop, standing 170 centimetres tall and weighing 100 kilograms, is equipped with an emotion detector, which can recognise gestures and hand signals from up to 1.5 metres away. The Robocop can also detect a person's emotions and facial expressions – whether the individual is happy, sad, or smiling – and has the ability to change its expression and greetings.
When patrolling the streets, the Robocop, which harnesses the Internet of Things, artificial intelligence and the latest smart technologies, can use its facial recognition software to help police officers identify and catch offenders, as well as broadcast live video feeds.
The Robocop's skills include the ability to map the insides of a building and navigate its path automatically via its self-control and drive feature.