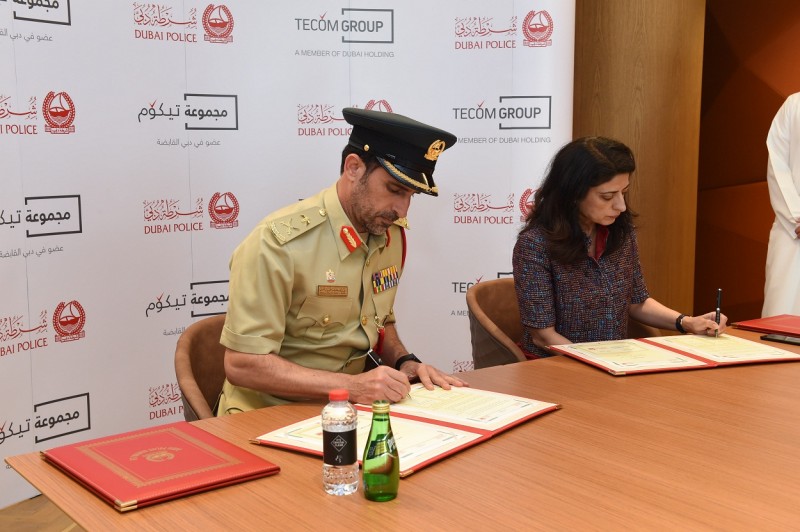 Dubai Police has recently signed a Memorandum of Understanding with TECOM Group, a member of Dubai Holding to establish three automated smart police stations.
The stations will be placed in key areas where users can report crimes and utilise other services without human interaction, according to UAE state news agency, WAM.
It will be located across Dubai Design District, d3, Dubai International Academic City, DIAC, and in the vicinity of Dubai Media City, Dubai Internet City and Dubai Knowledge Park. The stations enable users to utilise 27 criminal, traffic, community, and 33 allied services, via smart screens, including the reporting of crimes and traffic offences.
Amina Al Rustamani, Group Chief Executive Officer of TECOM Group, and Major General Abdullah Al Marri, Commander-in-Chief of Dubai Police, signed the agreement.
"We are proud of our co-operation with Dubai Police to establish smart police stations in some of Dubai's vital areas that reflects our shared belief in the importance of safety and security for the happiness of society," said Al Rustamani.
The free zone smart stations are expected to be similar to one inaugurated by UAE Vice President and Prime Minister, Ruler of Dubai, His Highness Sheikh Mohammed bin Rashid Al Maktoum, in the City Walk area last month, in which users are guided to private cubicles to report their concerns remotely to police officers via communications screens. Officers will take a statement and provide a hard copy to the visitor to be signed and sent back, in the instance of reporting crimes. Deposit boxes are also on site for members of the public to hand in lost property.
Furthermore, the smart locations aim to help reduce customer visits to stations and government offices by 80 per-cent, and will eventually be present in all residential and commercial areas, said the WAM report.
Currently, two officers are dispatched to assist people at the smart police stations. However, the goal is to ensure that the stations operate independently without officers on site in the near future.