Dubai residents can pay fines and fees at the Roads and Transport Authority (RTA) using their Nol cards at five customer happiness centres, according to WAM.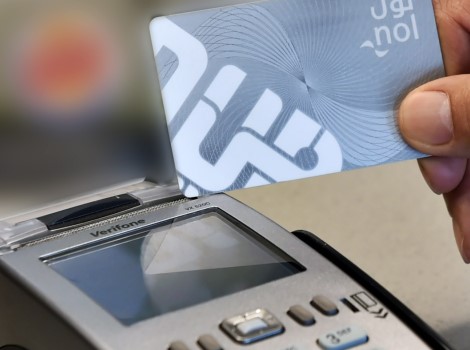 Abdullah Al Madani, CEO of the Corporate Technology Support Services Sector, said, "The service had been launched recently in five customer happiness centres of the RTA, namely Umm Al Ramool, Al Kifaf, Al Barsha, Al Tawar and Al Manara. Nol card users would be able to pay service fees, as well as applicable fines.
"This initiative is an important step towards realising the RTA's objectives of bringing happiness to Nol card users in Dubai through enabling the diversified use of the card. It also fits well with the Smart City initiative aimed at ranking Dubai as the smartest city in the world through providing sophisticated applications that make it easy for people to benefit from the diverse services they use on a daily basis.
"This initiative adds to RTA's endeavours to make Dubai the smartest city in the world within three years through benefiting from advanced techniques to realise this objective. The initiative combines excellence and innovation, which are key drivers of realising the vision of the Smart City," Al Madani added.
RTA has broadened the uses of Nol cards to include payment of public transport fares, car parking, entry fees for parks and Union Museum, snacks in selected stores, and fuel in EPPCO and ENOC Stations. The payment of RTA fees can currently be made at five customer happiness centres.