Dubai based startup, Black Cube Solutions, has recently unveiled a complete platform for skill development for university students, graduates and working professionals powered by artificial intelligence and machine learning.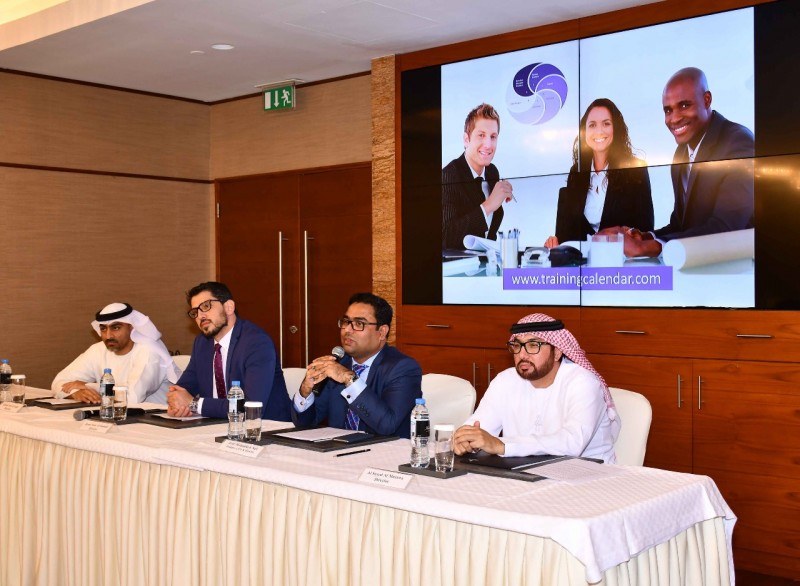 According to the firm, the platform called TrainingCalendar.com, brings together all the stakeholders of the skill development ecosystem including universities, corporates, training providers and executive education providers.
Peer Mohaideen Sait, Founder and CEO, Training Calendar, said, "Skill development is the most pressing challenge for governments and corporates across the world. That is why we came up with the idea of Training Calendar. Our product is aligned to the UAE's national strategy on innovation and is focused on skill development."
The platform has built capabilities to address the most critical pain points for each of the stakeholders.
For university students & professionals, training calendar has AI Powered Skill Gap Analysis that enables them to see Detailed Skill Chart showing skill levels and gaps. For students, the platform helps them in Benchmarking of skills against target roles that they want to pursue. For professionals, the skills are benchmarked against their current title. This will generate automatic course recommendations based on their skill gaps including Free and paid courses to build missing skills. The Job Scan feature enables them to see relevant global job opportunities with a match % for every job and an option to apply for these jobs in a single click. For all this valuable analysis, Training Calendar does not charge anything from university students & professionals.
For corporate, Training Calendar enables them to update & upgrade existing Job Descriptions to global standards through JDSkills.
On Training Calendar, corporates can get comprehensive organizational level Skill Matrix and Training Need Analysis (TNA) through AI Powered Skill Gap Analysis for all employees. It automatically builds Skill based succession planning. Based on the TNA, it recommends different courses for every employee of the company with a match percentage of skill outcome. In addition, corporate can use the Smart Training Procurement to compare and finalize training providers based on critical criteria. Through a user-friendly app, corporate can manage attendance and feedback for the courses.
Training calendar has also built an innovative skill based talent solution that enables recruiters to view a detailed analysis of profiles with a match percentage and shortlist the best-suited profiles.
For training and executive education providers, Training calendar will enable them to get highly targeted individual leads through course recommendations provided to students, professionals and corporate. They will also get Corporate leads and in-house opportunities globally. Training providers can collaborate with trainers from around the world.
"Our long-term plan is to invest and provide research based HR solutions across the education sector and bring new products focused on skill development at the school level," added Sait.