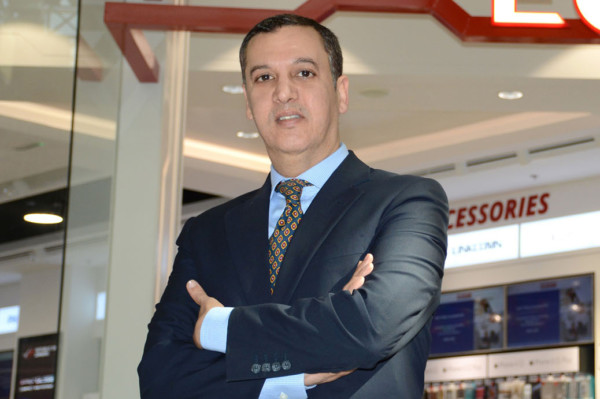 E-City has revealed its recent strategic move to invest more than AED 35 million in renovation of all of its stores across the UAE.
The move is expected to complement the company's confidence in driving in 25 percent sales growth this year. Renovation of the outlets, according to the company, will follow a design aimed at uplifting the brand's appeal – featuring key elements like new products added to its portfolio, a new signage and a more enhanced and engaging store plan, which are expected to help improve a customer's shopping experience.
E-City is the electronics retail arm of Albatha Retail and Home Products Group of Albatha Holding, which is one of the leading private business groups in the UAE. The group maintains a staff of over 7,000 employees, consisting of more than 25 autonomous companies across diversified sectors such as automotive, healthcare, manufacturing, FMCG, engineering, electronics, food and real estate.
According to Jaouad Dakir, CEO, E-City, investing in the renovation of all its UAE outlets proves to be both timely and strategic as the country's retailing industry is currently witness to a very positive business climate and continuing growth and development. The move also complements objectives set forth in the UAE Vision 2021 of His Highness Sheikh Mohammed Bin Rashid Al Maktoum's, Vice President and Prime Minister of the UAE and Ruler of Dubai. The eight outlets will be carrying the company's new rebranding initiative, which showcases a new logo and identity that demonstrates E-City's unique concept of using technology, fixtures, lay-outs and displays that have never been used in today's industry and the markets. The rebranding move fully complement the company's tagline, 'Experience the future of electronics,' which also covers the showcase of today's leading innovative brands and the products and services E-City offers – some of which have never been experienced or witnessed in the UAE. The company shared that the technology and fixtures to be installed and implemented across its stores are strongly unique -with every inch of the outlet carrying a design that is aimed towards giving customers the advantage of convenience and unique purchasing experiences.
The renovation will cover all of E-City's stores spread across the UAE, which includes branches in the Mall of Emirates (Dubai), The Dubai Mall (Dubai), Mirdiff City Centre (Dubai), Al Wahda Mall (Abu Dhabi), Dalma Mall (Abu Dhabi), Sharjah City Centre (Sharjah), Matajer Al Mirgab (Sharjah) and Fujairah Mall (Fujairah).