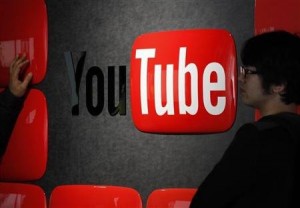 Egypt's telecom regulator said last week that it is not viable for it to follow a court order to block YouTube in the country, and is appealing the ruling.
The order banning YouTube and some other websites for 30 days was issued by a Cairo court after it was brought to its notice that there was a proliferation of links to clips of the controversial "Innocence of Muslims" video.
The country's Ministry of Information Technology and Communications and the National Telecommunication Regulatory Authority decided after a meeting that to block YouTube would technically affect the use of Google search in Egypt with economic consequences to the country, according to a ministry statement.
Google blocked access to the video on YouTube last year in some countries, including Egypt and Libya, following protests in many countries and violence at a U.S. diplomatic post in Benghazi, Libya, that was thought at the time to be linked to protests against the video.
The Internet company said at the time that the video did not violate its community guidelines, but given the difficult situation in Libya and Egypt, it had temporarily restricted access in both countries. Google later also restricted access to the video in some other countries including India. Some countries blocked the video on their own initiative.
The NTRA has previously resisted a court order to block pornographic content in Egypt. After a court ruling in 2009 on this issue, NTRA said it had asked Internet service providers in Egypt to block the porn sites, but this was not found technically feasible.
"The ISPs stressed the fact that it would be impossible to make a comprehensive list of these sites which have been produced and broadcast in millions on a daily basis," NTRA said last year. It instead proposed engagement with civil society and offering software that people can use to filter pornographic content from their computers.
"There is a great technical and technological difficulty to achieve the full and complete blockage of these sites, which will, at the same time, affect the easy access to business sites and useful information, and reduce the quality and speed of the Internet at large," NTRA said.
It appears that YouTube's willingness to make an exception to Google's policies and censor the video in Egypt did not go far enough for the Cairo Administrative Court, said civil rights groups Egyptian Initiative for Personal Rights and Electronic Frontier Foundation. The groups also criticised Google's decision last year to block access to the video on YouTube in Egypt. "If YouTube was hoping that a little temporary censorship on a volunteer basis would save it from a nation-wide ban on their entire website, it has miscalculated badly," the groups said in a statement.
The proposed ban on YouTube has also been criticised by the U.S. "It's actually not quite clear to us at this moment how and whether that's going to be enforced across Egypt," U.S. State Department spokeswoman Victoria Nuland said during a daily briefing on Monday. "But as a general matter, you know that we reject censorship as a response to offensive speech."