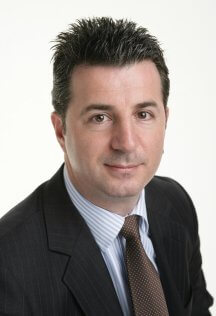 According to new research by Censuswide, commissioned by Palo Alto Networks, 95%[1] of UAE organisations surveyed plan to increase investment in Artificial Intelligence (AI) technologies to improve their respective cybersecurity strategy, with 81%[2] seeing AI as an important enabler for their organisation's overall approach to cybersecurity.
"As organisations adopt new technologies at a rapid pace, it is critical that they take steps to improve their cybersecurity posture, including their ability to detect and respond to threats in real-time", said Ercan Aydin, Regional Vice President at Palo Alto Networks, Middle East and Africa (MEA). "By incorporating AI into their cybersecurity strategies, organisations in the UAE and regionally can improve their ability to defend against a wide range of cyber threats, reduce response times, and gain better visibility into their security posture – combined with other best cybersecurity practices such as employee training, strong policies, and a layered security approach".
The research found that 94%[3] of UAE respondents understand the potential cyber risks, and 89%[4] feel their organisation is cyber-ready. However, 52%[5] of organisations researched said they have seen an increase in cyberattacks in the past 12 months.
69% of CEOs researched said that cybersecurity is a board-level issue within their organisation, 39% have said they are accountable with the CIO for ensuring their organisation is protected against cyberattacks, especially if that could impact the business, customers and reputation.
While 65%5 said they are looking to increase investment in cybersecurity protection, 92%[6] of respondents have confirmed that their company's CIO or CISO plan to lower the number of security solutions deployed in order to reduce complexity.
Palo Alto Networks is showcasing its leading cybersecurity technology at GITEX Global 2023, with live demos of its best-in-class cybersecurity platforms representing three main security pillars plus services: Strata (The Networks Security with NGFW and SASE), Cortex (Endpoint security and SoC Automation, Unit 42 Incident Response), Prisma Cloud (Cloud Security) and Professional Services.
[1] Combining answer options 'Yes, we already leverage AI technology' and 'Yes, we don't currently invest in AI technology but plan to in the future'.
[2] Combining answer options 'Strongly agree' and 'Somewhat agree'.
[3] Combining answer options 'Completely', 'Very well', 'Good understanding'.
[4] Combining answer options 'Very cyber-ready' and 'Somewhat-cyber ready'
[5] Combining answer options 'Increased significantly' and 'Increased slightly'.
[6] Combining answer options 'They have mentioned it before once or twice' and 'This is a recurring topic in our conversations'.