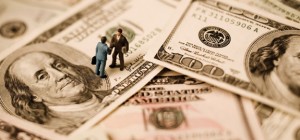 At EMC World 2012, EMC announced yesterday that it has acquired privately held Syncplicity, a leader in cloud-based file management solutions. Syncplicity provides native cloud-based sync and share capabilities required by enterprise customers. Enterprise sync and share solutions are increasingly required by companies in response to the proliferation of mobile, social and cloud computing. Terms of the transaction were not released.
"It's our core belief that productivity and security are not mutually exclusive. In acquiring Syncplicity, we validate this concept by uniting enterprise 'sync and share' capabilities for the cloud with governance and rigor that is synonymous with Documentum. As cloud, social and mobile dominate the way work gets done, our customers require more than simple containers for managing and sharing content. With Syncplicity, we will deliver best-in-class solutions for true extended enterprise collaboration," said Rick Devenuti, president, information intelligence group, EMC.
The Information Intelligence Group division of EMC is focused on four key strategic priorities for customer success – delighting the "New User" of the Post PC era with a compelling, fast and modern user experience across a variety of end-point devices; accelerating our customers' journey to the cloud; delivering pervasive governance to protect information wherever it exists, and helping our customers transform their business with high value solutions.
Syncplicity solutions were built for the enterprise, enabling users to interact and share content on their device of choice with the security and governance IT requires. The company's solutions help organisations manage, sync, share and backup files across its extended enterprise, providing the tools they need to maximize productivity, protect their corporate data, and reduce infrastructure and support costs.
Integrating Syncplicity with the Information Intelligence Group portfolio provides a compelling opportunity for organizations, leveraging EMC's rich heritage in enterprise content management, information governance solutions and cloud storage, thousands of enterprise customers who rely on its technology to run their businesses and EMC's strong go-to-market channel. The addition of Syncplicity also extends EMC's strategy of enabling the 'New User' in the Post PC era, those who want to access, share, collaborate and participate in business processes on their preferred device.
CPI Technology's Senior Editor Sathya Mithra Ashok is reporting live from the event floor through all days of EMC World 2012. Keep reading www.cnmeonline.com for updates.