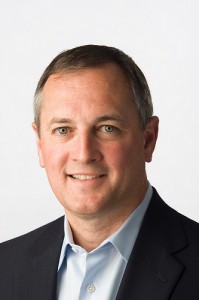 At EMC World 2012, EMC has announced the next release of Documentum D2. According to the company, it has enhanced user experience configuring intuitive and personalised user interfaces to the EMC Documentum platform. The application is available for implementation in a traditional environment or hosted as part of EMC OnDemand. EMC OnDemand is a hybrid cloud deployment model managed by EMC experts, and success with its EMC Certified Solution partner program.
"EMC is pleased to announce a wave of innovation to help our customers achieve true business transformation. In delivering solutions for Life Sciences and Engineering/Facilities Management with the EMC OnDemand hybrid cloud managed service, we are enabling organisations in two key verticals to accelerate time to value. We're excited to showcase this innovation at Momentum at EMC World," said Rick Devenuti, president of the information intelligence group at EMC.
EMC OnDemand is a hybrid cloud deployment model for enterprise-class applications, designed to help customers accelerate their journey to the cloud. Developed using a range of best-in-class technologies from VMware, RSA and EMC, the infrastructure can contain one or many EMC and EMC partner products and can be completely portable from one data centre to another. It also enables customers to provision and configure the system for rapid deployment.  EMC delivers two new solutions for EMC OnDemand, the EMC Documentum for Life Sciences Solution Suite and the EMC Documentum Engineering, Plant and Facilities Management (EPFM) solution.
The company announced the immediate availability of two solutions, both available via the OnDemand platform. The EMC Documentum for Life Sciences Solution Suite, built on top of the Documentum platform focus on simplifying compliance, cost reduction, cost avoidance and enabling process quality. The first available solution is Documentum Quality and Manufacturing for Life Sciences. The EMC Documentum EPFM solution focuses on highly project-centric and repeatable processes for designing, building and operating complex plants.
The company also announced traction with its global partners, validating 45 partner solutions in the first full year of its EMC Certified Solution Program. The certifications cover functional completeness, performance and scalability, security and interoperability, and instill customer confidence in the solution architecture and foundation for successful implementation. The EMC partner team also awarded Americas' partners for Innovation in solution development and best practices in implementation, and the first President's Award for Customer Satisfaction.
CPI Technology's Senior Editor Sathya Mithra Ashok is reporting live from the event floor through all days of EMC World 2012. Keep reading www.cnmeonline.com for updates.