E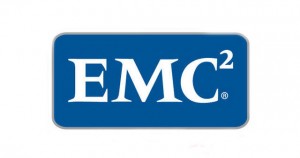 MC Corporation today introduced the EMC Cloud Tiering Appliance, enabling storage administrators to more-effectively and simply manage their file-based unstructured data.  The Cloud Tiering Appliance delivers a simple and cost-effective solution for implementing a tiered storage strategy that aligns the value of an enterprise's information with the most appropriate—and cost-effective—tier.
The appliance was launched on the second day of EMC World 2011 in Las Vegas.
Additionally, Cloud Tiering Appliance integration with EMC VNX unified storage extends the simplicity, efficiency and power of VNX storage to clouds. The Cloud Tiering Appliance enables EMC VNX as the first and only unified storage system to automatically tier data to the cloud based on IT established policies while providing comprehensive automated tiering within a storage system.
EMC's robust tiering strategy allows data to be tiered directly to public, private, or hybrid clouds. Clouds, such as the Atmos-powered AT&T Synaptic Storage as a Service, and Atmos private clouds within an enterprise data centre can now exploit the cost advantages of tiering cold data to a cloud.
Data can also be tiered within a VNX unified storage system with EMC's Fully Automated Storage Tiering  Suite (FAST Suite). FAST Suite delivers VNX performance optimization, automated data management, and reduces both capital and operational expenses. According to EMC, it can be tiered between storage systems, for example archiving to Data Domain or migrating from NetApp storage or EMC Celerra storage onto EMC VNX unified storage.
Additionally, EMC will enable customers to migrate data from NetApp storage to Isilon storage later this year. This combination provides customers the most comprehensive tiering solution in the market today.
"Optimising performance, operational expenses and capital expenses continue to be top of mind for customers. There's no better way to achieve all three than tiering data. EMC continues to innovate technologies that automatically map data to the most appropriate and cost-effective storage—and now we're extending that off-premise to the cloud with the Cloud Tiering Appliance and EMC VNX. This announcement rounds out EMC's tiering options for customers—continuing to lead the market with solutions that are ready to address the new demands of big data and cloud," said Rich Napolitano, president of the Unified Storage Division at EMC.
The EMC Cloud Tiering Appliance is available today, worldwide. The ability to migrate data from NetApp to Isilon storage using the EMC Cloud Tiering Appliance will be available later this year.