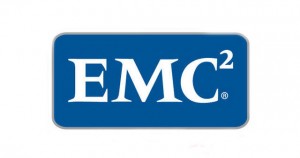 EMC Corporation today unveiled a multi-faceted program that enables service provider partners to create, deploy, market, sell and deliver EMC-powered public and private cloud services. As a core element of EMC's hybrid cloud strategy, EMC is establishing focused and committed partnerships with leading service providers around the world to expand the range of options for IT organisations seeking to gain business agility through the efficiency and choice offered by cloud computing, without sacrificing trust or control.
The Velocity Service Provider Partner programk was unveiled at the second day of EMC World 2011 in Las Vegas.
"Service providers play a vital role in fulfilling the promise of hybrid cloud computing, which is why EMC has committed resources across the company to help enable the success of our service provider partners and our partner program," said Howard Elias, President and Chief Operating Officer, EMC Information Infrastructure and Cloud Services. "Aligning EMC's cloud computing architecture, expertise and go-to-market strategy with a strong stable of trusted service providers will give enterprises greater flexibility in their choice of cloud models for their applications without sacrificing control.  That's the essence of EMC's cloud vision."
"In contrast to technology vendors with increasingly vertical and proprietary business models choosing to aggressively compete with service providers by hosting their own cloud services, EMC remains squarely focused on delivering technology solutions to our customers in partnership with the world's leading service providers.  We are committed to enabling our service providers to deliver trusted, enterprise-class cloud services that allow our mutual customers to choose the right source for every IT workload," said Dennis Hoffman, EMC's Senior Vice President, Service Providers. "That commitment is embodied in EMC's service provider strategy, which includes the development of service provider-centric solutions that complement customer-based private cloud infrastructures, creation of a structured partnership program and formation of a dedicated service provider executive leadership team."
The Velocity Service Provider Partner program provides increasing sales, marketing, planning and education benefits to partners as they invest in EMC solutions with the singular goal of delivering compelling cloud services to the global IT market. Also available are business development and services creation resources to enable partners to develop differentiated offerings built on EMC technology, marketing support including marketing development funds (MDF,) campaigns, field execution, and sales enablement tools.
The Velocity Service Provider Partner Program is open to cloud service providers of all kinds: telco/cableco, hosters, outsourcers, ISVs and enterprises.  Initial  service providers include: ACS, AT&T, Bell Canada, Bluelock, Blue Mile, Cable&Wireless Worldwide, Ceryx, CGI, Cincinnati Bell, Cobweb, Colt Technology Services, CSC, Engineering, Harris, Hosting.com,  MTI, NTT Europe, NYSE Technologies, OnX, OpSource, PAETEC, Peak 10, QTS, Redstor, Savvis, Secure 24,  SunGard, Terremark, Unisys, and Verizon.  Together, these service provider partners offer customers agile, differentiated and cost effective options based on EMC solutions/platforms today.
EMC is also announcing planned enhancements to the Velocity Solution Provider Program to support channel partners who are building out a service provider capability with EMC technology, as well as those who partner with existing Velocity Service Provider Program members to deliver EMC-based services to customers. Later this year, Velocity Solution Provider Program partners will be eligible to earn a Service Provider designation. Benefits may include logo usage indicating the partner has achieved the service provider designation, services offerings, methodologies and tools, sales tools and marketing campaign resources. Partners may apply co-op funds earned and MDF from their reselling business toward their EMC hosting business.  In addition, EMC channel partners may also be able to apply solutions sold as a service toward their existing Velocity Solution Provider program compliance requirements.
EMC also offers a portfolio of consulting and professional services for service providers and their customers to assist in balancing workloads across service delivery models – ranging from legacy physical architectures and virtualised infrastructures through on- and off-premise cloud architectures. The EMC Cloud Advisory Service with Cloud Optimizer helps customers develop a strategy for optimising the placement of application workloads.  By assessing three factors – economics, trust and functionality – organisations can maximize their cost savings and business agility gained through the use of private and public cloud resources. This framework to approach people, process and technology around the implementation of cloud architectures helps drive a holistic business case for greater adoption.
According to the company, it is also helping service provider partners accelerate the creation, integration and deployment of cloud service offerings through pre-tested and optimised reference architectures, blueprints and build guides. Through the deployment of dedicated service provider field experts and the creation of Service Provider Competency Centers, EMC is combining decades of enterprise data centre experience with now-resident service provider expertise, EMC is helping to ensure the compatibility of these solutions with service provider and end-user environments alike.