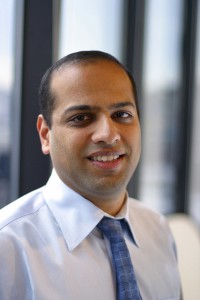 EMC announced at EMC World 2012 that it is readying the next version of its industry-leading EMC Isilon OneFS scale-out NAS operating system, code named "Mavericks."
"Mavericks" is being designed to enable enterprises to extend the unmatched scalability and efficiency of EMC Isilon storage systems to a broader range of enterprise applications and infrastructure environments.
To better support customers as they address the associated issues, this upcoming version of OneFS will incorporate new levels of data protection, security, system performance and interoperability.
Isilon scale-out NAS solutions have long set the standard for addressing the challenges of managing large, rapidly growing file-based and unstructured data environments for organizations in data-intensive industries including media and entertainment, life sciences and energy exploration.  "Mavericks" is designed to extend those advantages to mainstream enterprises now contending with the challenges of managing their own rapidly growing unstructured data across large-scale home directories, files shares, archives, virtualisation and business analytics. In addition to Isilon's proven ability to provide massively scalable, highly efficient storage that is simple to manage, "Mavericks" will incorporate new data protection and security tools and increased levels of performance and interoperability that enterprises can use to gain a further competitive edge while meeting essential large-scale corporate IT requirements.
"Big data has penetrated the enterprise and brought with it enormous opportunities to transform business. It also has introduced challenges, often times eroding operational efficiency and threatening data security and the performance of business processes. Isilon's scale-out NAS is the clear choice for enterprise customers looking to protect, share and manage sensitive data as they scale to petabytes. Increasingly, enterprises will need to consider scale-out storage for its ability to simplify management and accelerate access to their storage in the pursuit of new opportunities," said Sujal Patel, co-founder and president of EMC Isilon.
Mavericks, which will be available for customers later in the year, will will bring important enterprise enhancements for regulatory compliance, ensuring absolute retention and protection of business critical data—including the most stringent SEC 17a-4 requirements. EMC states that the new OS will simplify and accelerate disaster recovery and business continuity at scale with integrated, push-button failover and failback capabilities, reducing both RPO and RTO for mission critical applications.
To support more demanding applications and workloads across the enterprise, EMC Isilon will deliver more than 100 gigabytes per second of system throughput and remains the world-record holder with 1.6 million SpecSFS2008 CIFS operations per second.
With OneFS "Mavericks," Isilon will enhance integration with VMware by leveraging VMware's VAAI and VASA APIs to accelerate and simplify Scale-Out NAS for virtualisation. "Mavericks" will also incorporate a new Platform API to provide third-party ISVs and enterprise IT with a more robust automation and control interface to OneFS.
CPI Technology's Senior Editor Sathya Mithra Ashok is reporting live from the event floor through all days of EMC World 2012. Keep reading www.cnmeonline.com for updates.