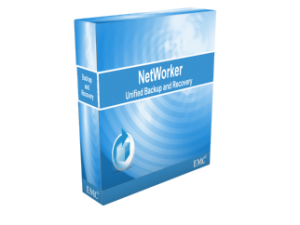 EMC today announced the release of its new Networker Unified Backup and Recovery Software, Networker 8.0.
The developments include a "new high-performance architecture, enhanced support for Microsoft applications and a new multi-tenancy feature to enable cloud service delivery".
Networker 8.0 aims to deliver increased performance and scalability, deeper integration with EMC Data Domain deduplication storage systems, expanded enterprise application support, and enhanced management and security, said EMC.
"With the introduction of NetWorker 8.0, EMC has clearly reinforced its vision that deep integration between backup software and backup appliances represents the future of backup and recovery for our customers. This major new release of NetWorker places competing products that much further behind the curve in terms of integration, performance, scalability and support for transformational IT initiatives," said Shane Jackson, vice president of marketing, EMC Backup Recovery Systems Division.
"As enterprises transform their IT infrastructures to move to cloud computing models and deliver IT-as-a-Service, backup transformation is an essential foundational element. NetWorker has been equipped with a wide array of new features and capabilities that align to the requirements of these transformational IT initiatives," EMC said.
Features and enhancements listed by the company included Microsoft data protection with new capabilities for SQL Server, including support for SQL Server 2012 and Granular Level Recovery for Exchange, SharePoint and Hyper-V.
"EMC has delivered a rich set of new backup to disk enhancements for NetWorker users with its 8.0 release, some of which will have immediate impact in existing user environments and others that will help enable more progressive backup and recovery initiative," said Jason Buffington, senior analyst, Enterprise Strategy Group.
"Deeper integration with Data Domain, enhanced Microsoft workload support via its consolidated agent and the new Client Direct feature are high value additions that will make NetWorker 8.0 a particularly compelling proposition for large enterprises with diverse sets of backup data," he added.