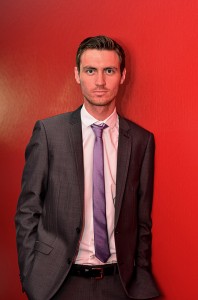 I'm an avid fan of social media, it's a great platform to keep up with all your friends and colleagues without having to make much effort or spend any money. This is highly important to someone like me who has recently moved here to the UAE from London, England. Without social media my only option for communication back home would be email (my younger cousins may not know what that is) or a rather expensive phone bill each month.
However, social media isn't just a way for people to keep in touch anymore. Social media now allows individuals to display their entire lives online for the world to see. If you choose, you can make every picture of yourself, every detail of where you are and everything you're doing readily available to the web. This really is the age of social media. We live online.
There seems to be no event, situation, topic or news that social media can't host. It is a very adaptable medium. You can use it to review or gain knowledge on products, sell or buy things, meet new people or discuss a trend – you can do anything. Therefore, social media is anything the user wants it to be. When you find a platform which can adapt into any programme that you need then you're onto a winner.
We're nearing the end of the 2012 Olympics, held in my home city of London and dubbed the Twitter Olympics. In today's age you witness half of the amazing things that life has to offer first hand and the other half through Twitter as you look down to tweet or read tweets during an event. The opening ceremony for the Olympics drew in an estimated global TV audience of one billion. Twitter recorded 9.7 million tweets that mentioned the ceremony during the ceremony itself, which was more than the entire Beijing Olympics from start to finish. In numbers, potentially over a third of the viewership was on Twitter during the biggest televised event of the year. That is the proof, if you needed it, of the hosting power of social media.
It isn't just the general public who are using this platform though. Slowly, more and more institutions, charities, celebrities and businesses have found a way of moulding social media. One of the things I love about Twitter is the fact that you have direct access to some very high profile people. As a journalist this is a very handy tool indeed. And it's great for the public too; my father shook with excitement when he was mentioned by one of Twitter's most loyal users – Piers Morgan. Moreover, it works both ways – celebrities and businesses have direct access to their fans and customers. Many Olympians have taken to Twitter in order to share their experience of the games from the very heart of the event with us, which is great.
Like any powerful tool though, in the wrong hands it can be abused. You may have read about the 17 year old who was arrested after he posted abusive tweets and death threats to British diver Tom Daley after his first performance at the games. Daley retweeted one particular tweet which said he had 'let his dad down', who died last year after a lengthy struggle with a brain tumour.
Whichever way you choose to utilise social media (and I don't recommend abusing athletes), you know that you have instant access to a worldwide audience. With that in mind, how powerful can social media be for business? Social media has found a place in every office now. Companies are employing people solely to manage their social feeds. That's how seriously people are taking social media. If you can have instant access to your competitors, clients, statistics and breaking news all on one mobile device, you've got a seriously tasty package for business. Why ask a room full of people for ideas when you can stick a hash tag in a tweet and ask millions of trusted sources? Why cold call PAs when you can directly approach the people you're seeking?
Twitter really is the complete platform. We can interact with customers, advertise, arrange meetings, hold meetings, hold debates, learn strategy, recruit and update. We can practically complete all our business on Twitter, and then we can catch up with family from the exact same spot.
At CNME I will be working towards increasing our social networking capabilities and seeing how we as a company can take advantage of the ultimate life tool. The world is online, why not join them?