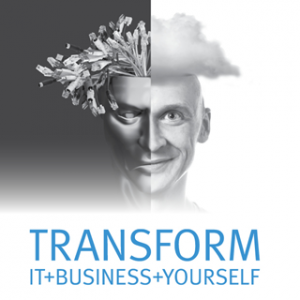 EMC Corporation will host more than 13,000 customers, partners, technologists, press, bloggers and analysts at its 12th annual EMC World conference. The event, designed for a global audience, will take place from May 21-24 at The Venetian in Las Vegas and focuses on the theme of IT, business and personal transformation. The theme, which has driven record-breaking attendance at this year's show, will focus on how customers can use cloud to transform IT, Big Data to transform business and tools and training designed to help attendees transform themselves.
"Companies have largely begun their journey to the cloud—now it's time to move the conversation to address the transformational effect cloud and big data are having on both IT and business. Beyond that, big data offers incredibly powerful potential to improve nearly every aspect of our world and lives. This year's EMC World will present attendees with many of the insights and tools needed to transform themselves along the way, while capitalising on these massive opportunities," said Jeremy Burton, chief marketing officer at EMC.
EMC World 2012 offers more than 500 breakout sessions, more than 100 hands-on labs and exhibits from 100 leading IT companies. The conference also features EMC's first-ever BUZZ Talks program, which provides online, real-time access to EMC executives, employees, customers and partners while covering critical topics.
In parallel, EMC will also conduct its second annual Data Science Summit, which is designed as a forum for industry leaders to discuss how data science has changed our future, and the trends and challenges that will define its evolution. The summit will bring together more than 500 executives and practitioners from across business, academia and the public sector to explore how data scientists can optimize teams and strategies to realize the full potential of data science.
Momentum, the year's most important content management conference, will host more than 1,000 attendees to discuss transformation of infrastructure, application and business in breakout sessions and hands-on labs. The CIO Summit will take place May 21-22. At this exclusive, invitation-only event hosted by Howard Elias, President and Chief Operating Officer, EMC Information Infrastructure and Cloud Services, and Sanjay Mirchandani, EMC CIO and COO, Global Centers of Excellence, CIOs from a variety of industries will hear from EMC executives and CIO peers discussing how cloud computing is transforming IT, how Big Data will transform business and how to ensure trust in the cloud while transforming their organisation to deliver IT as a service.
More than 3,000 alliance and channel partners will attend the EMC Global Partner Summit, May 20-22 at The Venetian. Partners will connect with EMC executives and go-to-market teams, and learn through strategic business and technical discussions how to capture market share and expand their businesses.
CNME's Senior Editor Sathya Mithra Ashok will be reporting live from the event floor through all days of EMC World 2012. Keep reading www.cnmeonline.com for updates.