Emirates NBD has announced an upgrade to its widely used mePay service by enabling cash transfers to recipients who are not Emirates NBD customers or do not have a bank account.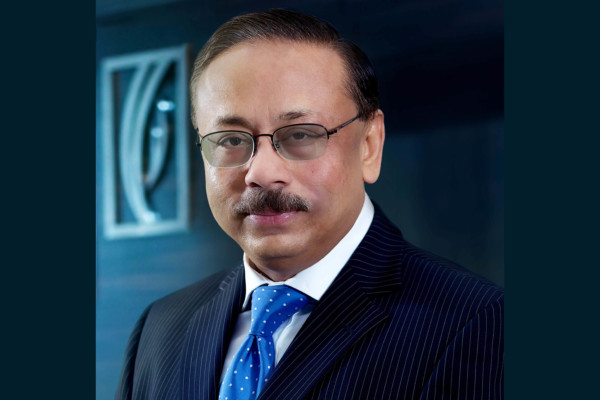 Via any Emirates NBD ATM or their mobile banking app, customers can now transfer cash to anyone in the UAE using only the recipient's mobile number. Beneficiaries will receive a SMS with a one-time PIN to withdraw the amount transferred from the closest Emirates NBD ATM.
The service, according to the bank, is a first in the MENA region and has been pioneered by the Emirates NBD Future Lab, a key initiative of its digital strategy. The innovative service creates seamless interoperability between Emirates NBD's extensive ATM network and its award-winning mobile banking platform to offer customers a convenient and delightful user experience between these two touch points. The service also enables customers to withdraw cash from an Emirates NBD ATM via their mobile phone, without the need for a banking card.
"Our enhanced mePAY service is truly reflective of Emirates NBD's customer-centric innovation led strategy and is unlike any other cash transfer service in the UAE," said Suvo Sarkar, Senior EVP and Group Head, Retail Banking and Wealth Management, Emirates NBD. "By optimising our digital banking services across ATM and mobile, we are enabling customers to withdraw cash or send cash remotely in an instant to those who might not necessarily have a bank account or their cards accessible to them. This facility is particularly helpful if you are sending money in an emergency or do not have the recipient's bank details. We are confident that this service will greatly benefit residents of the UAE and bring increased convenience to our customers."
According to the bank, the new mePay service makes cash transfers quick, easy and intuitive especially while making small payments to friends or colleagues as it replaces a bank account number with a mobile number.  The service can also be used to make quick payments to recipients without bank accounts, including house help, in the absence of ready cash.
"With customers increasingly using their mobile devices to manage their daily lives, we have delivered a convenient and secure solution to withdraw money, even if they are not carrying their ATM card," said Sarkar. "Our superior mobile banking app now lets customers use their smartphones for a range of transaction from contactless purchases to ATM cash withdrawal."
Pedro Sousa Cardoso, Head of Multichannel, CRM and Digital Transformation, Emirates NBD, said, "With this service, Emirates NBD has seamlessly integrated ATM and mobile banking to ensure that customers have complete flexibility in their transactions. Sending money to anyone in the UAE is as easy as typing the recipient's mobile number on the ATM or the mobile app screen. The frictionless ability to transfer and withdraw money responds to the UAE's growing mobile phone penetration and usage rates and is in keeping with our focus on banking innovation to enhance customers' lives, alleviating the dependence on cheques which are in decline."
The firm offers more than 70 different transactions across its widespread network of over 750 ATMs and 7 Interactive Teller Machines in the UAE. Current ATM services include value additions such as mobile number update, EIDA personal details update, digital banking password reset and 28 different types of utility and other payments amongst many others.
Emirates NBD highlighted that the mePay upgrade is part of its ongoing AED 500 million commitment to the digitisation of banking in the UAE by delivering innovative solutions to customers' everyday banking processes. The bank was recently lauded for its efforts at the Euromoney Awards for Excellence – 2016 as the Best Digital Bank in the Middle East.