A10 Networks has introduced its A10 Lightning Application Delivery Service (ADS), a cloud-native software-as-a-service (SaaS) platform designed to boost the delivery and security of applications and microservices across public, private and hybrid clouds.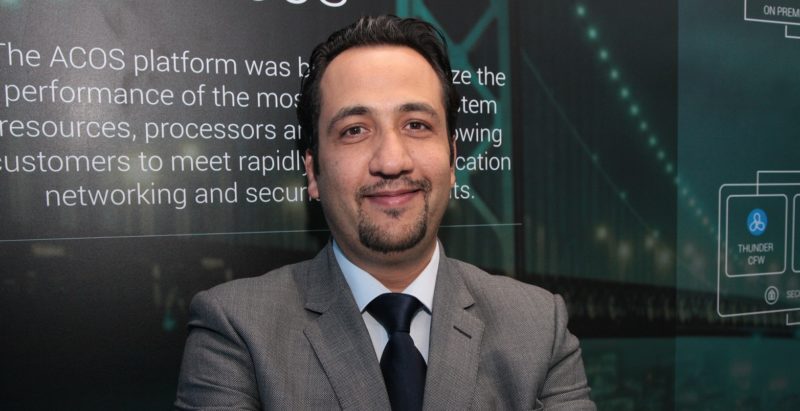 The A10 Lightning, a portfolio of new and forthcoming secure application services, helps with the transition from traditional data centres to hybrid environments. The Application Delivery Service provides a cloud-native application delivery controller (ADC) that helps bridge traditional and cloud application environments.
Mohammed Al-Moneer Regional Director, Middle East and North Africa, A10 Networks, said, "A10's portfolio has a broad range of products that continue to thrive for data centres and virtualised data centres. With the addition of the Lightning Application Delivery Service (ADS), A10 will offer a comprehensive solution for public, private, and hybrid cloud environments, giving A10 the most holistic solution for both traditional data centres and cloud environments."
"The introduction of Lightning ADS uniquely positions A10 Networks to service this growing demand for ADC functionality in the cloud, increasing agility and reducing costs for customers who use public, private and hybrid clouds. A10 Lightning ADS enables a holistic 'ADC-as-a-service' that increases operational agility, offloads IT administrators from cumbersome tasks and reduces risk. It represents a versatile, multi-cloud ADC solution that not only serves traditional web applications but is built for containers and microservices-based architectures."
According to the secure application services company, the A10 Lightning ADS is a cloud-native solution to optimise the delivery and security of cloud-native applications and services. It provides key application services including traffic management with advanced elastic load balancing, application security and analytics for applications on public, private and hybrid clouds. It is purpose-built for containers and micro-services based application architectures and elegantly integrates with DevOps processes. Its software-defined architecture includes lightweight ADCs (LADCs) that provide advanced load balancing and Layer 7 web security, and a multi-tenant controller that provides centralised policy management with self-previsioning, per-application analytics and orchestrates the LADCs to deliver an elastic, cloud-native solution.
The A10 Thunder ADC and Lightning ADS are complementary solutions that serve different deployment models. Data centers running traditional applications will be served by A10's existing Thunder ADC. Customers moving to public clouds or looking to build a self-provisioning private cloud will benefit from A10's Lightning ADS. In addition, Lightning ADS will be targeted at new microservices or container-based applications.
"The launch of A10 Lightning represents a strategic step in the company's vision to help customers with their requirements of secure application services for private, public and hybrid-cloud based environments," said Kamal Anand, general manager, cloud division, A10 Networks. "Organisations now have a simple, cloud-native and cost-effective way to add traffic management and security to their modern applications, while gaining application visibility and insights."