Microsoft has recently unveiled the Surface Book 2, a hybrid device designed for delivering power, versatility and portability.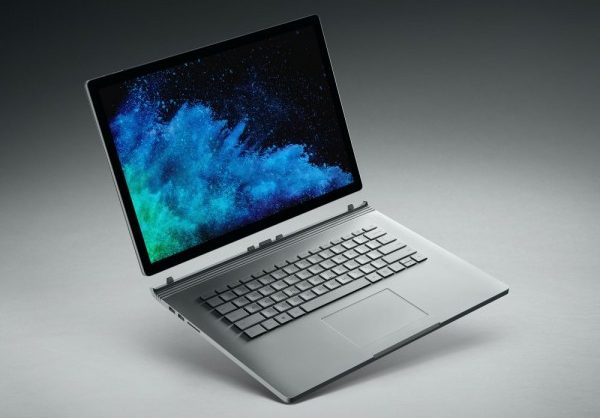 "The UAE is home to professionals who are always on the move, but who don't want to compromise on productivity, so Microsoft didn't compromise on our commitment to help every individual and organisation on the planet to achieve more" said Onur Altintas, senior product marketing manager, Surface, Microsoft Middle East and Africa.
"With the Surface Book 2, it doesn't matter whether you're a software developer, a digital artist, a designer or an engineer – in your hands is all the power and performance you will ever need."
The Surface Book 2 is equipped with the latest 8th Gen Intel Core processors and NVIDIA GeForce GTX 1050 and 1060 discrete graphics options. It is up to five times more powerful than the original Surface Book, and the all-day battery life has up to 17 hours of video playback.
According to Microsoft, the Surface Book 2's performance edge and battery life make it ideal for product designers, gamers, architects, developers and anyone else looking for the power of a desktop and the mobility of a laptop. The 13-inch model weighs 3.38lbs and the 15-inch, 4.2lbs, making it the most computationally powerful device of this form factor in its weight class.
The detachable display and hinge of the Surface Book 2 have been redesigned to provide an even smoother transition into Tablet and Studio modes. Upon detachment, the Surface Book 2 morphs into the world's thinnest and lightest 8th Gen Intel Core i7 PC. The device comes with a full array of ports, including USB-A, USB-C, and full-size SD card reader, making it easy to connect other devices and accessories.
The Surface Book 2 supports all features in the Windows 10 Fall Creators Update. The Photos app gives new ways to personalise and share visual stories. And users can create and interact with 3D objects in PowerPoint, Word, Excel, or the Mixed Reality Viewer app.
The Surface Book 2, 13-inch model is now available in all major electronics retail outlets across the UAE with prices starting at AED 5,949, and the 15-inch model will be available from 26 April 2018 at the cost AED 9,499 and above. Consumers can also order online from here, while commercial customers can buy from here.