Emirates NBD has become the first bank worldwide to pilot 'KinTrans,' a technology that enables easy two-way communication between sign language communicators with hearing disabilities, and people who use spoken languages.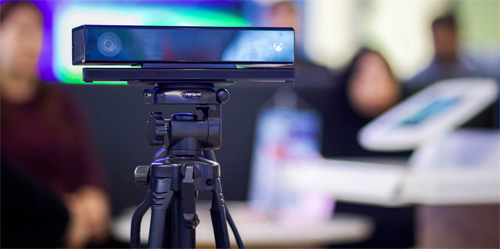 The bank's commitment to people with disabilities supports the '#MyCommunity' initiative launched by His Highness Sheikh Hamdan bin Mohammed bin Rashid Al Maktoum, Crown Prince of Dubai and Chairman of Dubai Executive Council, that aims to transform Dubai to a disability-friendly city by 2020.
After beta-testing 'KinTrans' with service ambassadors and customers with hearing disabilities in its Jumeirah Emirates Towers branch to receive constructive feedback, the bank will roll out the revolutionary technology in select branches across the country during the year. The system currently in its testing mode, automates Arabic Union Sign Language and American Sign Language at the Emirates Towers Branch.
Customers with hearing or speech impairments can communicate via sign language, which will be instantly converted into text displayed on a screen for service ambassadors to read. The speech response from the service executive is also displayed in text mode on screen, to complete the two-way communication. The innovative technology allows customers with hearing or speech impairment to be able to communicate in their naturally preferred sign language and branch representatives to understand and service their needs far more efficiently.
Commenting on the pilot soft launch, Husam Al Sayed, Group Chief Human Resource Officer at Emirates NBD said: "Emirates NBD continues to explore ways to enhance the branch experience for people with disabilities, in line with its commitment to promote their financial inclusion. Our partnership with 'KinTrans', an innovative software that facilitates customers with hearing and speech impairments to communicate through sign language translation, will empower us to deliver an efficient banking experience for those who are comfortable communicating in sign language."
Suvo Sarkar, Senior EVP and Group Head – Retail Banking and Wealth Management at Emirates NBD, said, "With the introduction of 'KinTrans', Emirates NBD has now become the first bank in the world to implement this revolutionary technology. We are pleased that this technology will allow us to move forward on the path to financial inclusion and we will continue to explore solutions that benefit both our customers and employees alike."
Based on the banks research into the financial habits of people with disabilities launched in May 2016, the bank currently has nine disability friendly branches that include enhanced mobility access, sliding doors, accessible low-height ATMs and cheque writing counters, designated car parking spots, tactile floor indicators, priority queuing and a separate waiting area. Earlier in the year, the bank also began distributing Braille currency for its customers with visual disabilities.