Samsung Gulf Electronics has announced the launch of its much-anticipated, flagship mobile payments service, Samsung Pay, in the United Arab Emirates (UAE). Simple and Secure, Samsung Pay can be used to make purchases almost anywhere you can swipe your debit or credit card.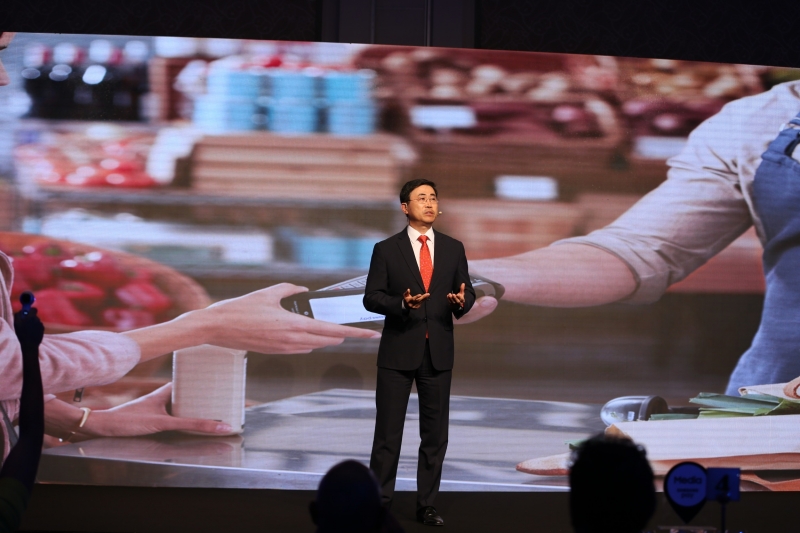 Samsung Pay works with Samsung's patented Magnetic Secure Transmission (MST) technology as well as with Near Field Communication (NFC). MST replicates a card swipe by wirelessly transmitting magnetic waves from the supported Samsung device to a standard card reader. Through MST, Samsung Pay will work seamlessly on most point of sale terminals in the UAE.
According to the company, the UAE is the first country in the Middle East to introduce the service and the 14th in the world, following successful launches in the United States, Korea, Russia and more. In just under two years since its initial launch, Samsung Pay is now present in 17 countries, including those with early access.
"We are thrilled to introduce Samsung Pay in the Middle East, an innovative new service that we believe will evolve the way people in the UAE carry out their purchases. With Samsung Pay, we are confident that we are providing customers and merchants a mobile payment service that will pave the way for a cashless society in the UAE." said Mohammad Gharaibeh, Head of Enterprise, Mobile Business at Samsung Gulf Electronics. "Our goal with Samsung Pay is to drive and lead innovation in mobile commerce, providing our customers with a mobile wallet solution that is simple, secure and available almost anywhere. Since the early access introduction of Samsung Pay last year, we have seen great momentum and experienced significant consumer adoption."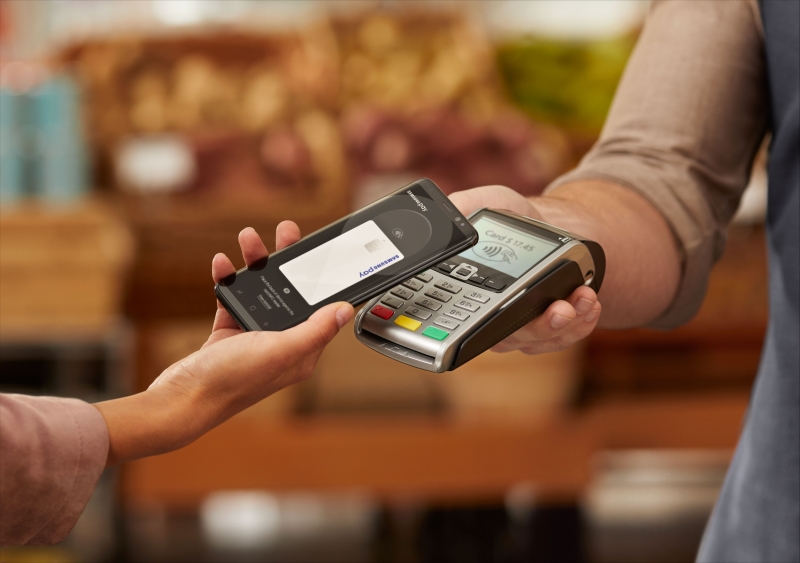 Samsung Pay is strategically expanding its partnership ecosystem to provide greater flexibility, access and choice for customers. Samsung Pay has partnered with major payment networks, such as Mastercard and Visa, to bring mobile payments to consumers. The service will also launch with major UAE banks, including the ADCB, HSBC, Emirates NBD, Mashreq, National Bank of Abu Dhabi, RAK Bank and Standard Chartered to make the service available to more consumers in the UAE.
"We have partnered with major banks and payment networks to provide our customers with a wide range of choices when it comes to making purchases. We are committed to making Samsung users, lives easier and we are currently working on bringing more and more partners on board soon," added Mohammad Gharaibeh, Head of Enterprise, Mobile Business at Samsung Gulf Electronics.
Sivaram, Head of Retail Banking Products, Emirates NBD, said, "As a market leader in innovation and digitisation, Emirates NBD is committed to providing customers with products that offer superior value, easier access and an enhanced user experience. Samsung Pay, which fully meets these requirements, is an ideal fit among the array of digitised financial solutions on offer from Emirates NBD, and we are delighted to partner with Samsung to introduce Samsung Pay to our customers. Emirates NBD card holders can now register their cards into Samsung Pay to enjoy the speed and convenience of seamless financial transactions."
In the UAE, Samsung Pay is currently available for Galaxy S8 and Galaxy S8+, Galaxy S7 and Galaxy S7 Edge, Galaxy S6 Edge+, Note 5, Galaxy A5 and Galaxy A7 (2016) and Galaxy A Series (2017). Samsung Pay will also be available for the Gear S3.