Emirates Transport Driving Institute, a government organisation, has partnered with Avanza Solutions for the complete automation of processes and operations. The institute is responsible for the training and development of new drivers, covering both light and heavy vehicle classes.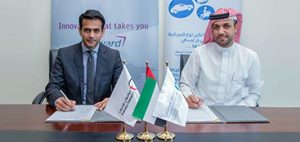 Emirates Transport, established by the federal government of the UAE, operates with the mission to improve the overall driving conditions and skill in the country. The institute is an end-to-end training institute, encompassing knowledge transfer, internal tests, assessment tests, and finally a road test. On completion of the process, the driver is cleared for license issuance.
Avanza's solution automates these operations across the board, from registration to issuance of license. The solution enables ETDI to design and deliver training course material, schedule and manage trainings, design and hold examinations, and monitor in-depth analytics for all activities. Through its open architecture and flexible integration layer, the solution can "easily be integrated" with other government and external entities such as RTA and Emirates ID.
"Emirates Transport works to ensure that transportation in the UAE is efficient and safe for all. With this solution, we will be able to deliver the best driver's education and training in an organised and effective manner and continue our effort towards driver and road safety," said Abdulla Abdelrahman Mohamed, manager of ETDI.